Dolph Lundgren marries 27-year-old fiancé after being given 3 years to live
Rocky star Dolph Lundgren has tied the knot with his 27-year-old girlfriend after revealing his cancer had given him 'two to three years' to live.
The 65-year-old married Emma Krokdal in a stunning ceremony in Mykonos, Greece.
According to the happy couple, their decision to host the union in the beautiful Mediterranean spot came after a challenging few years.
"With both Covid and a long road of challenging medical treatments, we've had to push our marriage plans many times," they said.
Lundgren, who appeared as the villain in the fourth film of the Rocky franchise, has only recently opened up about his cancer battle.
He was diagnosed eight years ago when doctors found a tumour in his kidney.
The tumours were removed and for the next five years, things seemed to have returned to normal.
However, in 2020, he started experiencing acid reflux, and went for an MRI – which revealed there were 'a few more tumours' in his abdominal area.
Speaking on In Depth with Graham Bensinger, Lundgren explained how he underwent surgery to remove six tumours, but then got a call from the doctor to say they'd found another in the liver.
"At that point, it started to hit me that this is kind of something serious," he said.
Lundgren continued: "They did a scan to prepare for surgery, and the surgeon called me and said, 'No, it's grown now. It's too big. We can't take it out. It's like the size of a small lemon.'
"So if they can't take it out, that means you have to do systemic therapy.
"But then I started getting these side effects where I got diarrhea, and I lost a lot of weight."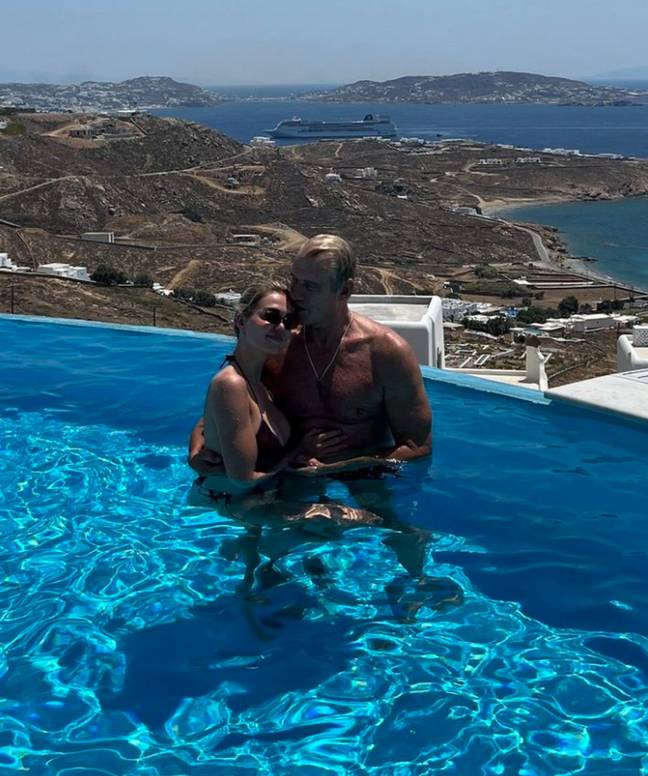 Lundgren had just signed on to do Expendables 4 and the sequel to Aquaman, with both shoots due to take place in London in autumn 2021.
"They had a really good guy there who was put in charge of my care," he said.
When his doctor told him to take a break from work and spend time with his family, Lundgren asked him the tough question about how long he had left.
Lundgren said: "I think he said two to three years, but I could tell in his voice that he probably thought it was less.
"I thought it was it for sure."
Despite the devastating diagnosis, Lundgren isn't feeling too despondent about the prospect of dying.
The Swedish actor said: "You kind look at your life and go, 'I've had a freaking great life'. I've led like five lifetimes."
While filming the two films, he decided to seek a second opinion from Dr Alexandra Drakakai, who found a mutation in one of the growths that is common among lung cancer sufferers.
This allowed specialists to try other treatments, and within three months, 'things were shrinking by 20 to 30 percent'.
As for how things are looking now, Lundgren said: "Hopefully, when they take these out, there's no cancer activity and the medication that I'm taking is going to suppress everything else."
Featured Image Credit: JC Olivera/WireImage/Instagram/dolphlundgren