Captain Marvel To Be New Face Of Marvel Cinematic Universe In 'Phase Four'
By far the biggest title that the company displayed at the event was Marvel's follow-up to the $2 billion (£1.5bn)-grossing Avengers: Infinity War. TWO BILLION DOLLARS!

Although no footage from the forthcoming and as-yet-untitled Avengers 4 was shown - though they may still pull something out as a surprise - the head of Marvel Studios, Kevin Feige, appeared in a video and talked about the highly-anticipated follow-up.
And guess what? Looks like the Marvel Cinematic Universe (MCU) is about to get a new face and leader in the shape of Brie Larson's Captain Marvel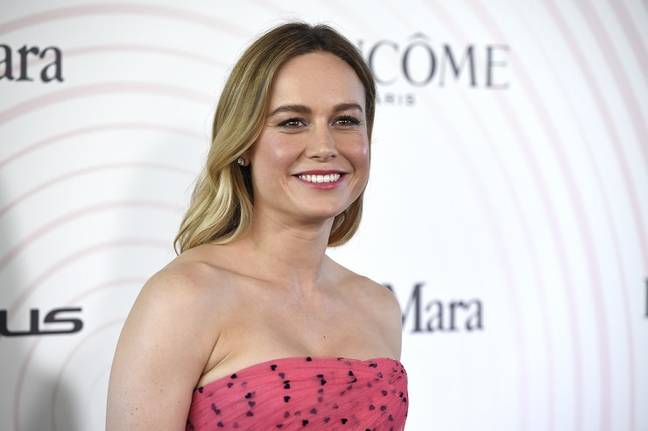 According to comicbook.com, Feige gave away a few details about the next instalment of the Avengers story arc and apologised for having fewer heroes to advertise following the events of Inifinity War.
He also said that the MCU's remaining characters would need to have each others' backs if they hoped to save the universe from Thanos in the next movie.
If the lack of footage was a little disappointing, Marvel made up for it with a sizzle reel for Captain Marvel, which stars Larson as the titular character.

The video also introduced the exhibitors to her character, explained her powers and explained that she'll be the next face and leader of the MCU as it heads into Phase Four.
Which is pretty cool, given just how much superheroes are traditionally dominated by males. Yeah, we know Wonder Woman came out last year, but we're talking Marvel, not DC. And yeah, we love Jessica Jones as much as everyone else, but we're also talking about the big screen. Just stop arguing with us, OK?
Anyway, Brie Larson will play Carol Danvers and her superhero alter-ego Captain Marvel. A US Air Force pilot, her DNA is fused with that of an alien during an accident, something which gives her the powers of superhuman strength, energy projection and flight.
The film also stars Samuel L Jackson as Nick Fury, the head agent of S.H.I.E.L.D., which is just another reason to be excited about it. The movie is scheduled for release in March 2019. That's less than a year away! Too early to start queueing outside the cinema?