Secret location of I'm A Celebrity jungle has been found on Google Maps
The latest season of I'm a Celeb is well and truly under way and features some seriously famous faces, including pop icon Boy George.
But if you've ever wondered exactly where in Australia the celebrities find themselves camped out, the 'secret' location has now been revealed.
This is all thanks to Google Maps, which revealed that the famous jungle that has housed celebrities isn't as remote as you might think.
If you're a seriously committed fan of the show, you'll know that I'm a Celebrity has not always been filmed in the same place.
The first 2002 season was filmed in King Ranch in Kooroomool near Queensland, which was a slightly smaller location than its current site.
Then in 2020 and 2021, the show was filmed in Gwrych Castle in Wales because of the Covid-19 pandemic.
However, aside from that the show has stuck to a single location where iconic scenes like Gillian McKeith fainting become a part of TV history.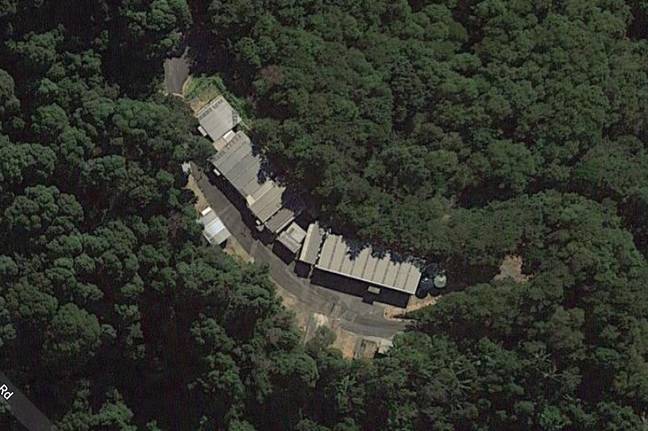 This year's series and most previous ones are filmed in Springbrook National Park, which is situated on the border between New South Wales and Queensland, about 50 miles from the nearest town of Murwillumbah.
If this means nothing to you, if you look at the edge of Australia on a map, it's around 45km south-west of the Gold Coast.
As the series has been filming now for two decades, it's locatable on Google Maps, and all you need to do to see it for yourself is enter the coordinates '-28.25605,153.34984' and zoom in.
The map was previously locatable by searching 'I'm a celebrity studio, NSW, Australia,' but ITV bosses may have gotten wise to this.
This will show you that the location is very much a studio in its own right, but unfortunately, the cameras didn't zoom in enough to give fans of the show any real behind-the-scenes insights.
However, you can just about see a ramp which is reportedly what the celebrity families walk up to meet their loved ones as they leave the jungle.
As reported by Virtual Globe Trotting, the area is permanently built up for the popular show, which the nearby town of Murwillumbah films and produces.
The website claimed that the celebrity camp is close to the studio itself (although it's still pretty remote), and this makes a lot of sense - if a celebrity gets into trouble, help can quickly arrive.
If you've ever wanted to visit the area too, you're also in luck as the national park is a whopping 15,310-acre space that attracts countless tourists every year.
It is a part of the Gondwana Rainforests of Australia and as well as being close to the famous TV set, visitors will be treated to potential glimpses of protected animals as well as sights of geological importance like volcano craters.