The Grand Tour presenter James May has said he's 'not far off' flogging his cars and settling into retirement.
May, who has just wrapped up filming his Amazon Prime Video show, Our Man in Italy, admitted that he's contemplating a slower way of life following the recent death of a close friend.
In an interview with the Radio Times, he said: "I don't know if it's because I had a nice time in Italy, or because I'm getting older, or because I'm sick of admin. A very close friend of mine died a few weeks ago. He retired early, because he'd always had this fear that his family isn't very long-lived, and he wanted to swap possessions for experiences and knowledge.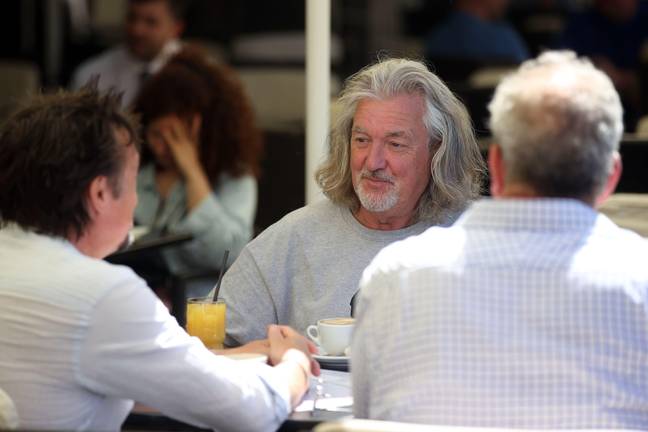 "That's what he started doing, but unfortunately he got cancer and it killed him. It was quite interesting thinking about that after he'd gone because it takes a certain amount of courage to say, 'No, I don't want to telegraph my success and my sophistication. I simply want to have a nice life and contemplate the mystery and wonder of God's creation'."
When asked if that meant he's considering selling his cars and retiring, he replied: "It's something I'm quietly contemplating, and I suspect it's not far off."
Earlier this year, the TV personality, who used to front Top Gear alongside Jeremy Clarkson and Richard Hammond, revealed why fans wouldn't see him popping up on Clarkson's Farm.
He told LADbible: "A few people have said, 'Oh, why don't you get James and Richard to come and do a few bits on the show?'.
"I don't think he should do that, I don't think he wants to anyway but it's not that kind of show.
"I think it's his farm and it's his thing and that's good.
"If I was doing a film about my workshop, I wouldn't want those two in it going, 'Oh, I've literally broken it'.
"I'd smack them over the head with a shovel and throw them out."
He also admitted that farming isn't really his cup of tea.
He added: "Well, I've watched a bit of it, obviously.
"You know, I think it's quite interesting but I was saying to someone the other day, I don't want to do farming myself because I think that farming is just 'big gardening' and gardening is one of the things I don't do at home."
James May: Our Man in Italy lands on Amazon Prime Video on 15 July.