Jennifer Lawrence says she was 'punished' for standing up to director
Jennifer Lawrence once revealed that she'd been 'punished' by a director earlier in her career after standing up to them.
In 2017, she appeared on The Hollywood Reporter's annual Actress Roundtable where she discussed the culture of what goes on behind the scenes in showbusiness.
Speaking about the issue, along with fellow stars Allison Janney, Mary J. Blige, Emma Stone, and Saoirse Ronan, she opened up about the time she stood up to a director and worried that it might spell the end of her career.
While she didn't name the director or the production, who 'said something f**ked up to me', she did say it had her scared that she 'wasn't going to be hired again' after she stood up for herself.
"I finally made the decision to stand up for myself, and then I went to go to the bathroom at work and one of the producers stopped me and was like 'you know we can hear you on the microphone, you've been really unruly' which was not true," Lawrence said of the aftermath of the incident on set.
The Hollywood star went on to describe the backlash which came her way after she stood up for herself against the unnamed director.
She said: "Basically my job was threatened because the director said something f**ked up to me and I said 'that's sick, you can't talk to me like that,' and then I was punished, and I got afraid that I wasn't going to be hired again.
"I was called difficult and a nightmare. I think a lot of people aren't coming forward because they're afraid they're not going to work again."
"You need to be able to say 'this is wrong' and have somebody do something about it instead of saying: 'Oh, it's wrong? Well, you're fired.'"
There was plenty of agreement with the rest of the panel as Stone agreed that the 'difficult' label was one which followed them around.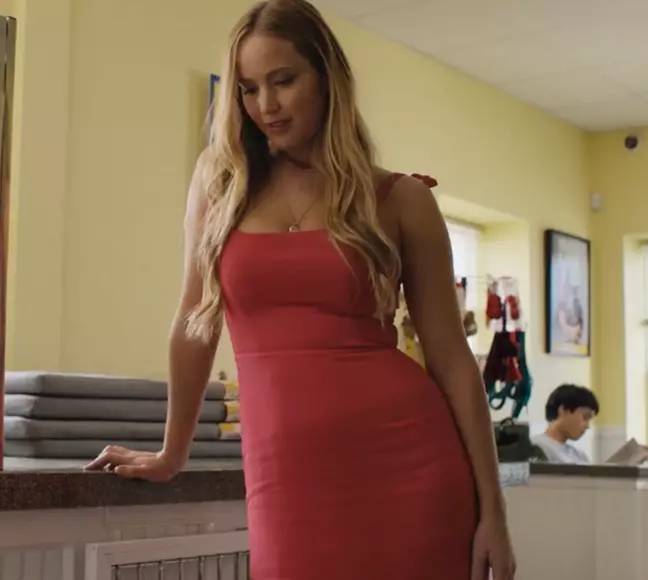 Thankfully it didn't spell an end to her career and we're all the happier for it, as Jennifer Lawrence continues to be one of Hollywood's biggest stars on the big screen, as well as one of the most entertaining personalities away from it.
You might not think it's all that relatable but apparently the idea for the film came from a real Craigslist advert proposing pretty much this kind of arrangement.