Warning - contains major spoilers for John Wick: Chapter 4 in this article
Keanu Reeves has spoken about​​ the surprise ending of John Wick: Chapter 4, and the possibility of a fifth movie.
Reeves has played the titular character in the franchise since 2014 and reprised the role for the latest movie, which was released this month. You can see a trailer for it here:
However, some fans were left surprised by the flick's ending, which appeared to show Wick succumbing to a mortal wounding, with his life flashing before his eyes.
Speaking at the premier of the movie, Reeves explained why the ending went the way it did.
He said: "We had the opportunity [to do another film] because of the audience [response to] Chapter Three, and we were like, 'What was the 'why?' And when Chad [Stahelski, producer and director] and I were talking, the 'why' was death and it was John Wick's death.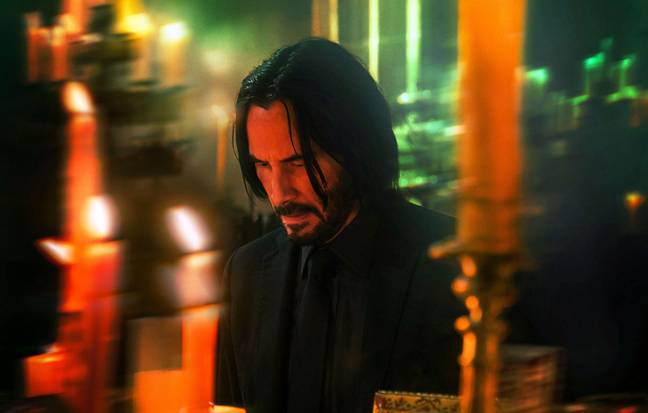 "For him to get his peace, or freedom, in a way… that was the reason to make the movie. It can't just be, 'Let's do another one.' It was really about death or a way of dying. We were really inspired by the Hagakure."
For those unaware, Hagakure: The Book of the Samurai is a renowned book that takes a look at the history of samurai and also shares Yamamoto Tsunetomo's thoughts on the samurai code.
Reeves also revealed that the scene was actually one of his favourites.
"If I just looked at from [the perspective of] John — John Wick — maybe him at the end on the stairs.
"When he says, 'Helen.' That, for me, after like eight years of playing the role and after shooting the [fight scene on the other set of stairs], that part that was [a link] to the past."
As to the future, Reeves remains cautiously optimistic about the possibility of another John Wick movie and says it's all down to whether fans want another or not.
"You have to see how the audience responds to what we did," he said.
"The only reason we've had a chance to make these movies is that people have liked what we have done. So I think we have to wait and see how the audience responds to it."