'Adopted child' who turned out to be 22-year-old woman accused of 'coming onto men sexually'
The 'adopted child' who turned out to be 22-year-old woman has been accused of 'coming onto men sexually'.
An upcoming documentary follows the story of Natalia Grace who posed as a 'six-year-old Ukrainian orphan'.
It wasn't too long after the happy family dynamic changed after the Barnetts believed she was secretly an adult attempting to harm their family.
Kristine and Michael accused her of being an 'adult sociopath masquerading as a child' in a bizarre criminal case of fraud.
After the couple deserted Grace in an apartment in Layfette, Indiana, in 2013, authorities pushed 'neglect charges' onto both of them.
"We were all abused," Michael cries in the trailer for upcoming documentary The Curious Case of Natalia Grace.
"I hate this. She tried to poison and kill my wife.
"[And] one night, I opened my eyes and Natalia is standing at the foot of the bed with a knife in her hand."
Ahead of the new docuseries, attorney Beth Karas joined TMZ to speak about the first episode.
Of Kristine and Michael's situation, Karas said: "They went to the court with an emergency petition and an affidavit from a doctor who had been treating her for the past few years who said that he did not notice any growth and there was no growth in four years.
"She was supposedly eight at the time. So he said, 'Well, you stop growing when you're 18. If she hasn't had any bone growth in four years, then she's at least 22'.
"And with a stroke of a pen, he went from age eight to 22 for Natalia. So she theoretically became somebody who could vote, drink, and drive."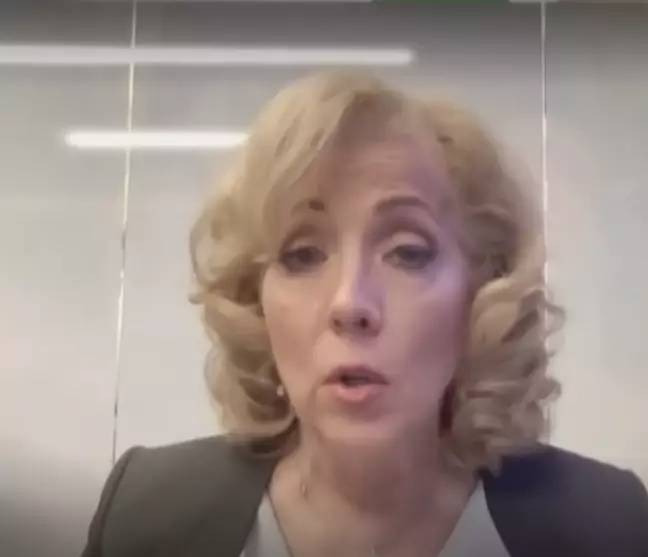 She added: "There are people who observed her who lived near her because she had two different apartments, and they come down on a different side whether or not she is an adult or a child.
"They observe her riding a bicycle with another child, they also observe her acting out and coming out on men sexually.
"So, was she masquerading as a child?
"I'm not so sure because we are the sum total of our life experiences and we don't know what her life experiences were until then, even as a child, maybe she was sexually abused as a child, and was acting out because she didn't know any better."
Grace has previously denied all allegations made against her.
The Curious Case of Natalia Grace will air for three consecutive nights on Investigation Discovery starting on 29 May.