A new Netflix series is absolutely smashing it among both critics and fans alike, with viewers describing the show as a 'masterpiece'. You can watch the trailer here:
If you're not in the know, Gaiman is the creative genius behind such telly greats as American Gods and Good Omens.
As for the plot, the dark fantasy drama centres on Morpheus, aka Dream (Tom Sturridge), a cosmic being who controls all dreams as he journeys through different worlds and timelines to fix the various mistakes he's made.
Per the official synopsis, The Sandman is described as 'a rich blend of modern myth and dark fantasy in which contemporary fiction, historical drama and legend are seamlessly interwoven'.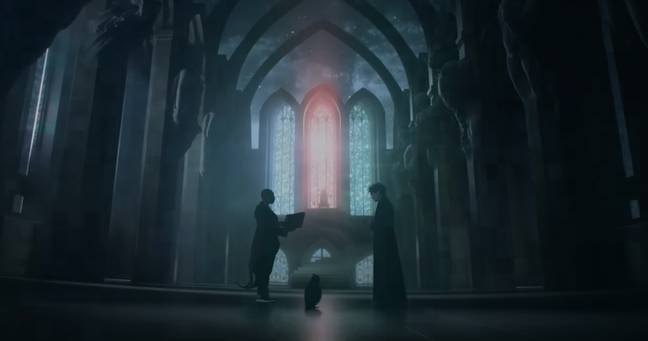 Just in case you weren't convinced enough, take a look at some of the thoughts of the audience members who have binge-watched all ten episodes already.
Taking to Twitter, one wrote: "#TheSandman on netflix is a masterpiece i know you guys all know that but i'll use any opportunity to say it and i'm saying it again now the sandman on netflix is a masterpiece."
Did you hear them? A masterpiece.
Speaking of which, another commenter said: "#Sandman on #Netflix was a Masterpiece! Thank you
@neilhimself for sharing your gifts with the world."
And if that weren't enough, a third added: "The Sandman on Netflix is a masterpiece and honestly one of the best shows of 2022."
Others praised Sturridge's performance as the leading character, including this person who said: "Tom Sturridge as #Sandman brings something to the screen we don't see often enough. Restraint. Subtlety. And a knife's edge elegance.
"Others would have made it bombastic and missed the quiet grace, menace, and brittle fragility."
A second chimed in: "Absolutely spot on casting with Tom Sturbridge as Morpheus in @Netflix_Sandman he has for me faultless and perfect in this role!"
High praise indeed - so it's no surprise that plenty of people are now calling on the streaming giant to renew the show for a second season. Watch this space.
In the meantime, series one is available to watch or rewatch on Netflix now, with each episode promising to deliver something different.
Gaiman himself explained that every one-hour instalment is as varied as the characters, telling Empire: "You watch Episode 1 and think, 'Oh, I get this thing: it's like Downton Abbey, but with magic.'
"Then you'll be wondering, 'What the hell is this?' by Episode 2 when you're meeting Gregory The Gargoyle in The Dreaming.
"Episode 5 is about as dark and traumatic as anything is ever gonna get, then you've got Episode 6, which is probably the most feel-good of all the episodes."