Only Fools and Horses star has quit fame to work in a care home and live in caravan
A star of the hit UK sitcom Only Fools and Horses has had quite the career shift and now works in a care home whilst living in a caravan.
Now, he works on the south coast of England in Hastings Court Care Home, looking after the elderly and infirm residents.
Daniel spent decades in the industry, starring in the movie Quadrophenia as well as in Only Fools and Horses.
He discovered a new vocation after spending time with his dad in a care home whilst he was suffering from dementia and Alzheimer's.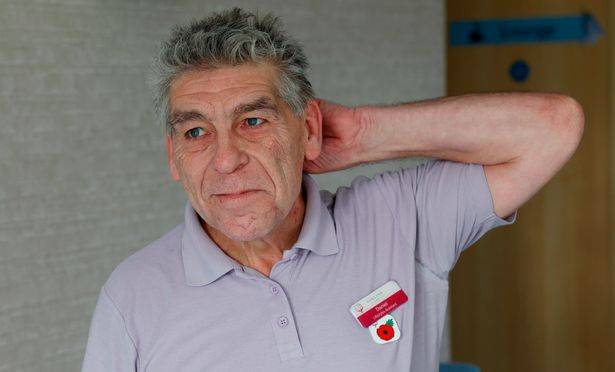 The actor started on his new career – which he describes as his 'first real job' – three years back when his dad was in a care home that he wasn't particularly impressed with.
As it happens, his dad Trevor Peacock was a popular actor in his own right, having starred as Jim Trott in The Vicar of Dibley most notably.
Trevor died in March 2021, but Daniel was so moved by what he'd seen at the care home during his father's last days that he decided to move into the profession himself.
He explained: "Because my dad had been in a residential home, tragically, with the most awful disease Alzheimer's, it was the first time I came face to face with this terrible condition and I wasn't overly impressed with the care home.
"So when I got here at Hastings Court, it was like a very impressive hotel."
And since then, he's tried to improve the lives of those that he works with.
Daniel continued: "I started to inject some entertainment and conversation between the residents and bringing them all together,
"A lot of the residents have lived history, during and at the end of the war so you bond with people here.
"My dad died of that horrible disease but working here has made me a better person."
His career shift came at a time when Daniel had just purchased a caravan in Kent in order to seek 'solitude'.
In the end, he was convinced to get a job by his son because he was watching 'too much television'.
After his son Charlie suggested he find some work, he then found his new job at the care home.
He's still involved in the world of telly, but is committed to his new work at Hastings Court as well.