Mum from Take Care Of Maya Netflix doc sent heartbreaking final email to family
Content warning: This article contains subject matter some readers may find upsetting.
The latest documentary to hit Netflix, Take Care of Maya, has left audiences absolutely furious and has since been dubbed one of 'the most gut-wrenching' things people have seen in quite some time.
The film follows the heartbreaking true story of the nightmare that unfolded for parents Jack and Beata Kowalski and their 10-year-old daughter, Maya.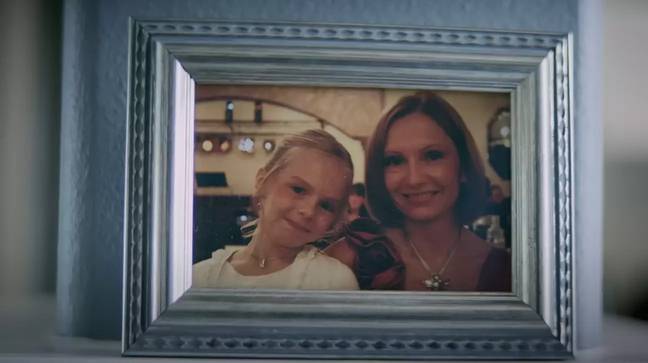 The string of tragic events first began when Maya was just nine years old.
She started suffering with chronic pain, namely experiencing mysterious asthma attacks and headaches along with lesions forming on her body and severe foot cramps.
After seeking professional help in 2015, Maya was diagnosed with complex regional pain syndrome (CRPS).
However, when that failed to stop the chronic pain, he suggested Maya be put into a five day 'ketamine coma' in an attempt to essentially reset her nervous system leading the family to travel to Mexico for the treatment.
While things started momentarily looking up for the child, they unfortunately took a turn when Maya relapsed in October of 2016.
Her parents rushed Maya to the Johns Hopkins All Children's Hospital in St. Petersburg, Florida.
Maya's mother, a registered nurse, was then accused of medical child abuse against her daughter who, just 10-years-old at the time, was subsequently taken into state custody.
Staff at the hospital claimed Beata had a condition called Munchausen by proxy (MSP) - a mental illness and form of child abuse where a parent makes up fake symptoms or causes real symptoms to make it look like the child is sick.
Beata ended up being prevented from seeing her child altogether throughout the ordeal even though a psychological evaluation found she did not have the illness.
Maya, now 17, was placed under the custody of the state for three months during the time.
Beata eventually died in January of 2017 at the age of 43 after taking her own life enduring more than 87 days without her daughter.
The official Netflix synopsis reads: "As the medical team tried to understand her rare illness, they began to question the basic truths that bound the Kowalskis together. Suddenly, Maya was in state custody - despite two parents who were desperate to bring their daughter home.
"The story of the Kowalski family - as told in their own words - will change the way you look at children's healthcare forever."
In an email discovered after her untimely passing, Beata wrote: "Please take care of Maya and tell her how much I love her every day. I'm sorry but I no longer can take the pain being away from Maya and being treated like a criminal.
"I cannot watch my daughter suffer in pain and keep getting worse."
Following the tragic ordeal, the Kowalski family are now in the process of suing Johns Hopkins All Children's Hospital for $55 million (£43m) in compensatory and $165 million (£129m) in punitive damages.
The case has been lodged on behalf of the family by AndersonGlenn LLP, with a trial date set for September of this year.
She told the outlet that she now has full use of her arms and legs, but still finds herself crying out in agony some nights.
"I do my best to push through," Maya said.
"I've already missed a lot, so I want to make the most of life now."
Take Care of Maya is available to watch on Netflix now.
If you've been affected by any of these issues and want to speak to someone in confidence, please don't suffer alone. Call Samaritans for free on their anonymous 24-hour phone line on 116 123
If you have experienced a bereavement and would like to speak with someone in confidence, contact Cruse Bereavement Care via their national helpline on 0808 808 1677