The Chase's Anne Hegerty still living in housing association flat despite earning millions on show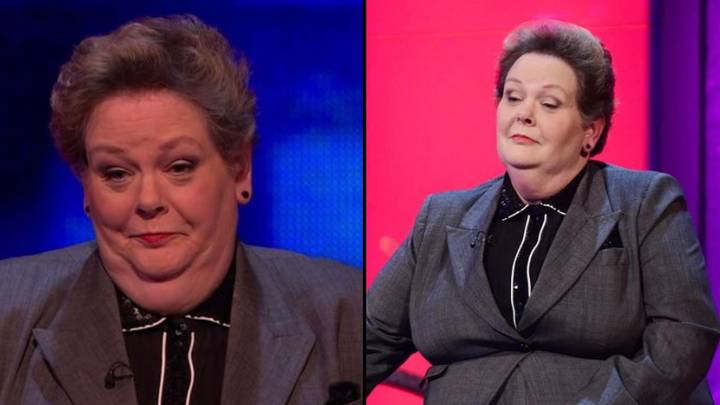 The Chase's Anne Hegerty has revealed she's living in a Housing Association flat despite earning millions from her various TV ventures.
The 64-year-old star is best known as her alter-ego 'The Governess' on the hit ITV game show, having started back in 2010.
She went on to star in spin-offs The Chase Australia and Beat The Chasers, as well as presenting Britain's Brightest Family and its celebrity version on ITV.
Hegerty also appeared on I'm a Celebrity back in 2018, and though she didn't win the competition, she came out as a fan favourite.
Hegerty was forced to stop filming Beat the Chasers after contracting Covid, and was replaced with a new Chaser for season five named Issa 'The Supernerd' Schultz.
Despite her long-running success on the small screen, Anne has no interest in living a life of luxury.
Appearing on a recent episode of the How To Be 60 with Kaye Adams podcast, the Governess explained that she enjoys saving her cash.
"I like pondering that it's sitting in the bank," she said. "I buy clothes, stupid amounts of clothes."
And she currently lives in a housing association flat, which tend to be cheaper than market rates and offered to people on low incomes or who need extra support.
While her salary would be too high to qualify for the scheme now, Hegerty was able to land a shared ownership housing association property before her rise to fame.
This means she owns part of the home and pays rent for the other percentage.
"I live in a Housing Association flat," she added. "I own half of it and rent the other half."
LADbible has contacted Anne Hegerty's representatives for further comment.
Elsewhere in the podcast, Hegerty opened up about a time when she had bailiffs around her door after getting into financial trouble.
She noted how, at the time, her autism had not yet been diagnosed.
"I was worrying so much about the problem about there not being money, and I was spending more time worrying than I was actually getting on with the work," she said.
Thankfully, she's gotten her finances in order and has since hired an accountant to handle her cash flow.
Speaking to The Guardian, she said that initially she was going to be known as the Headmistress.
However, once Bradley Walsh started calling her the Governess instead, the name was set and she's never looked back.