Johnny Depp's Career In 'Free Fall' Due To 'Problems He Created Himself', Amber Heard's Lawyer Claims
Amber Heard's lawyers have claimed Johnny Depp's career 'free fall' is because of 'problems he has created'.
Depp, 58, is suing his 35-year-old ex-wife Heard in a $50 million (£38.2 million) defamation lawsuit over domestic abuse claims she made in an article in The Washington Post.
Speaking during the opening arguments, Heard's lawyer Ben Rottenborn said: "Make no mistake, Johnny Depp's reputation is in tatters.
"His career is in a free fall. But it's because of problems that he created... It's not Amber's fault. It's because of the choices he made."
Rottenborn also claimed Depp had not suffered 'one cent' of damages due to the publication of the article, instead saying it was because of 'choices he made'.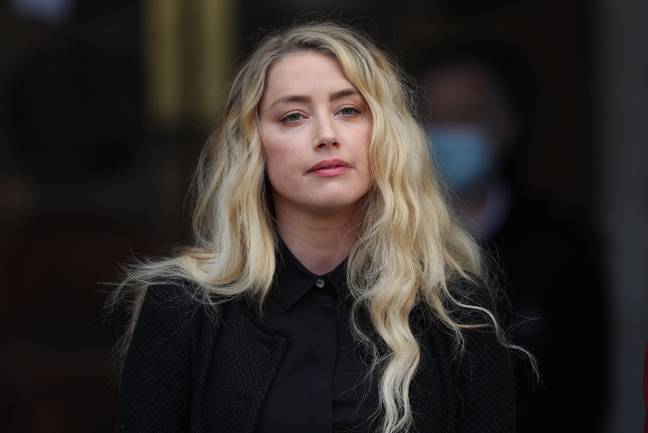 The case centres on a 2018 opinion piece Heard wrote for The Washington Post.
The Washington Post article was titled "I spoke up against sexual violence – and faced our culture's wrath. That has to change."
It did not mention Depp by name.
Rottenborn read the article to the court before pointing out that Heard did not use Depp's name in the piece. He said: "The article isn't about Johnny Depp. The article is about the social change for which she is advocating and that the first amendment protects."
Depp's lawyers say the article falsely implies Heard was physically and sexually abused by him when they were married.
He says the accusations have made it difficult for him to get the sorts of roles he used to, and launched the lawsuit in 2019.
Heard has since come forward with a counterclaim against 58-year-old Depp worth $100 million (£76.7m).
In their opening arguments, Depp's lawyer Camille Vasquez told the court they would hear testimony from Heard's former personal assistant Kate James who would say the actor is 'obsessed with her public image' adding that 'it's her number one priority'.
Vasquez also alleged that Heard 'tried to avoid public humiliation and present herself as a noble survivor and representative of the 'me too' movement' after the couple split.
The case is being brought in Virginia rather than in California, where the actors live, because The Washington Post's online editions are published through servers located in Fairfax County.
Heard and Depp are attending the trial in person and are due to give evidence.
The trial will also hear from other high-profile people including Elon Musk and actors James Franco and Paul Bettany.