Ex-Socceroo calls for Australia to be given a public holiday after World Cup win
A former Socceroos legend has called on Australia to be given a public holiday following the World Cup win against Tunisia.
Australia beat the northern African country 1-0 over the weekend in Qatar and there have been celebrations ever since.
It's the first time Australia has won a World Cup match in 12 years and Craig Foster believes the whole of Australia deserves some time off to properly savour the moment.
Speaking after the game, Foster said: "Someone needs to call [Prime Minister Anthony Albanese] about a public holiday.
"Saudi Arabia have done it so why not the Socceroos?"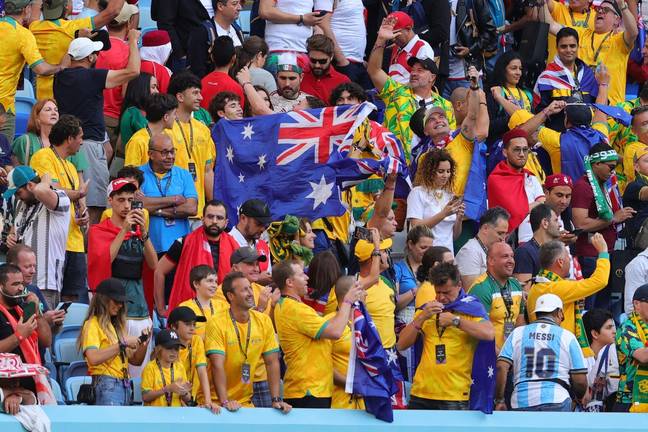 Saudi Arabia most certainly have enjoyed a national holiday after their side defeated Argentina in a shock 2-1 clash last week.
King Salman bin Abdulaziz Al Saud declared: "It is directed that tomorrow, Wednesday, be a holiday for all employees in all sectors of the state and the private sector, and male and female students in all educational stages."
It wasn't as exciting for Saudi Arabia's second match of the tournament as the team lost 2-0 against Poland.
Similarly, Australia's World Cup campaign got off to a rocky start when they lost to France 4-1.
Despite this, they've turned it around in stellar form in the second match.
Australia's coach, Graham Arnold, said he was ecstatic to see the Socceroos break their 12-year drought at the World Cup.
"[I'm] just hugely proud of the boys," he explained.
"They showed that great fighting Aussie spirit tonight. We were in their faces all the time. I just expect they made the nation very proud. The effort level was incredible. Again, when the doubters hate us, bring it."
The winning goal came from Mitch Duke in the 23rd minute.
He said it's a surreal feeling to be responsible for keeping Australia's hopes in Qatar alive.
"No words. I'm going to start crying because it's such a big moment for me and my family, my supporters. It's the best feeling in the world," he said.
The Socceroos will now face Denmark in a do-or-die clash that is set to be electric.
The game kicks off on Thursday (December 1) and the winner will progress to the knockout stages, while the loser will be out of the World Cup.
If it's a draw, then it will depend on results.
Australia making it through to the knockout stages will mean their first match in the top 16 will be against the winner of Group C, which could be Saudi Arabia, Poland, Mexico or Argentina.
It would be the first time since 2006 that Australia has made it to the top 16 if they win this Thursday.