Family brawl that erupted over cheese-in-a-can ends in tasering and arrest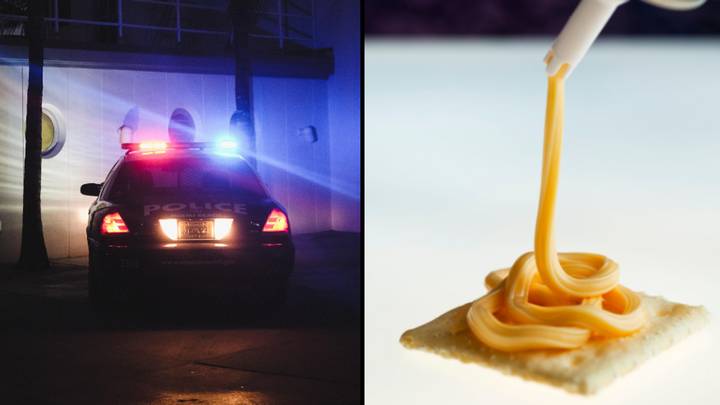 Petty family arguments can erupt over anything, even cheese.
However, it might be a good idea to ensure those arguments remain petty and don't erupt into an all-out brawl.
A family in Louisiana didn't heed that warning when West Monroe Police had to be called and dispatched to their residence after a call over a disturbance.
Once police officers had finally made contact with the family they soon became aware that what had started as a little quibble had turned violent.
One of the family members told the police officers that their 19-year-old sister Princess Ariana Williams had allegedly struck them several times.
Why all the outrage you ask? Well, according to KTVE NBC News, the argument began over a can of spray cheese.
Now, it isn't clear how a can of aerated cheese ended in fisticuffs, but the information we do have is that it turned into quite the ruckus.
We're assuming here - so this is not fact at all and just our imagination - the sister copped a spray of cheese to the face.
Perhaps they wanted real cheese and not the feral processed stuff from a bottle.
If you've ever had spray cheese, then the second option definitely seems plausible.
Or maybe one of the sisters didn't get her fair share of spray cheese, resulting in a cheese war.
Anyway, back to reality. According to police, one of the family members claimed that they were struck in the stomach several times by Williams.
The 19-year-old then allegedly chased the victim around the yard with a taser.
Yes, a taser. Over cheese in a can.
We're assuming the cheese involved must have been some real high-end stuff to warrant a taser.
Williams defended herself to the police and advised them that the family members weren't telling the truth.
She claimed that she never struck the victim.
However, she was placed under arrest and taken to the Ouachita Correctional Center where she was charged with Simple Battery and Aggravated Assault.
The moral of the story - don't mess with the family's spray cheese.
But there must be something in the water down at West Monroe because this isn't the first food-related brawl they've had to break up.
Earlier this year a woman was arrested and charged with aggravated assault after an argument erupted over a crock-pot slow cooker, according to CBS42.
The victim had claimed that the alleged attacker had armed herself with a screwdriver and swung at them, but she too was arrested and taken to the Ouachita Correctional Center where she was charged.
Maybe she was trying to take the crock pot home for some spray cheese inspired slow cooking? We will never know.