As well as being a massively popular TV figure and – now – a successful farmer, Jeremy Clarkson can add having a best-selling beer to his list of achievements.
In fact, Clarkson's new beer is the number one seller in the entire UK, with supplies even being limited in case they run out of stock in the lead up to Christmas.
The 61-year-old The Grand Tour and Who Wants To Be A Millionaire? host saw his Hawkstone Lager, made from malt barley grown on his Diddly Squat Farm, hit the top of the online beer charts just eight hours after it was released.
Not bad going, all in all.
Even established brands such as Stella Artois, Budweiser, and Corona can't keep up with Hawkstone.
He even organised a 'p*** up in a brewery' event to publicise the launch, not that it was necessary.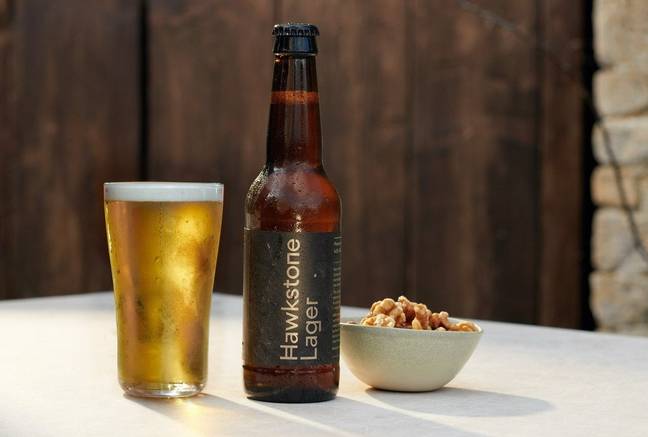 As mentioned, Jeremy realised that the soil on his farm was particularly well suited to growing the kind of malt barley that makes really good beer, so he decided not to miss that particular trick.
Now, in order to prevent the beer selling out ahead of Christmas, the team are planning to enforce a limit on the amount that individual customers can buy online, such is the popularity of the tipple.
As well as online on Amazon – or 'Jeff's website' as Jeremy calls it – the beer can be purchased online and at the Diddly Squat Farm Shop in the Cotswolds.
In a promotional video for the lager, Jeremy joked: "Good news – I thought you'd only be able to buy my lager from my own farm shop, but it turns out you'll also be able to buy it from Jeff's website. Cheers!"
It all starts with the 'hard and unforgiving' Cotswold Brash soil which apparently creates the highest quality barley used in the brewing industry.
However, short of buying the beer online, you might struggle to get hold of the beer from a visit to the farm shop.
That's because it's been so popular that the traffic heading to Diddy Squat Farm has been blocking up the roads around it.
Of course, it's hardly a bustling metropolis out there, so having hordes of people travelling to the one place is clogging up the roads and overwhelming the infrastructure.
Still, Clarkson won't mind. His beer is top of the pops, and he's managed to make a success out of his farming endeavours.