Luxe Listings Sydney has just dropped a trailer for season three and it looks more decadent than ever!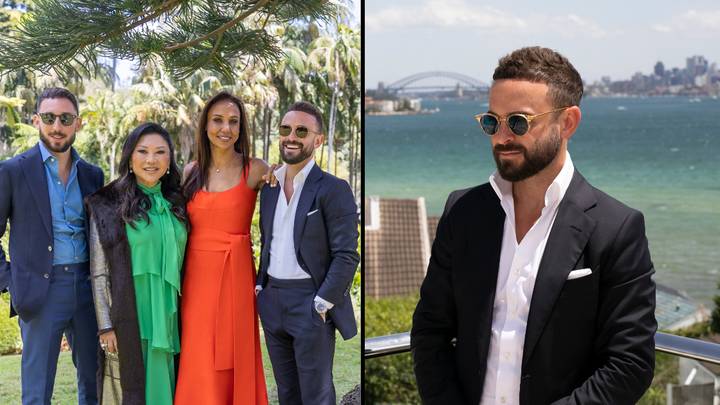 Get ready because Luxe Listings Sydney has just unveiled a trailer for season three, and if you didn't think the drama could get any more juicer, you are sadly mistaken.
Australia's leading real estate agents are back, with even bigger estates, flashier cars and an even thirstier desire to crunch the numbers, ruling the luxurious Sydney housing market.
But this time, we see the return of none other than national treasure herself, Delta Goodrem, as she looks for a house with the luxe agents.
From what we can already gather, the firm's top agents, Gavin Rubinstein and Simon Cohen, battle it out to find the pop princess the home of her dreams.
But not so fast Gav and Simon, because D'leanne is also eager for a little friendly competition.
And throw in the magic that is Monika Tu and its real estate agent showdown we've all been waiting for.
Who will eventually help Delta enlist in finding her new abode? Make sure you tune in this season to find out.
Earlier in April, Prime Video gave the beloved Australian TV show the big thumbs up for season three, which is just music to our ears.
The show's main star, D'Leanne Lewis, recently sat down with WHO, talking about how the series had become an instant hit, with the luxe universe growing exponentially.
She credited the show's success to revealing the ferocious real estate market and the cast's undeniable chemistry.
She said: "I would watch this even if I wasn't in it!
"I like that you get to have a look at some of the world's most jaw-dropping properties; I recently sold three houses in a week worth a combined $60m. But this show has a lot of heart, too. It's about the relationships we build with each other and our clients."
If you need to catch up on seasons one and two, you can binge them now on Prime Video ahead of season three's release on Friday, September 30.