Scientists Reckon They've Found A Cure For Baldness Thanks To Medical Breakthrough
Most people on this planet feel insecure about one thing or another during their lifetime. Heck, some people even spend thousands of pounds on cosmetic surgery to nip-tuck, fill-in, or realign certain parts of their bodies in a bid to get the 'perfect look'.
But up until this point, there's not been much a person can do if he or she suffers from hair loss other than to suck it up or invest in a toupée.
However, that looks set to change thanks to a scientific breakthrough that could reverse and cure age-related hair loss.
According to the Sun, scientists at the New York School of Medicine believe they have found how to reverse the process of gradually going bald by successfully regrowing hair on wounded skin.
And it's all got something to do with Sonic the Hedgehog... no, seriously.
Well, almost - there's a pathway in the brain called the 'sonic hedgehog' pathway - and while it's active on a person in the womb when their hair follicles are being formed, it slows down in older or damaged skin.
A team of scientists, led by Dr. Mayumi Ito, studied mice, focusing on cells called fibroblasts that stow collagen, which is necessary for maintaining the shape and strength of hair. What they did was activate the sonic hedgehog signalling pathway, as it's used by cells to communicate with each other.
And guess what happened? Once the communication was sparked, the researchers saw hair regrowth by the mice within four weeks, and after nine weeks, hair roots and shaft structures started to appear. It's a modern-day miracle (although perhaps the mice wouldn't agree).
Speaking about the research, published in the journal Nature Communications, Dr. Ito said: "Now we know it's a signalling issue in cells that are very active as we develop in the womb, but less so in mature skin cells as we age.
"Our results show stimulating fibroblasts through the sonic hedgehog pathway can trigger hair growth not previously seen in wound healing."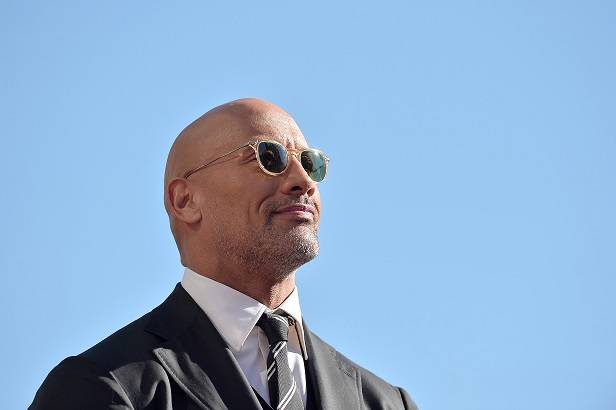 That's certainly a reason for the follically-challenged to rejoice... or is it? Although hair loss affects a lot of people, with around a quarter of men starting to go bald at 25 and roughly 40 percent of women having visible hair loss by the time they are 40, we've established by now that bald is beautiful.
Just take a look at some of Hollywood's hottest figures if you don't believe me - Jason Statham, Dwayne Johnson, Bruce Willis, Vin Diesel, Samuel L. Jackson. These guys all rock their smooth, silky heads and they look all the better for it.
Meanwhile, countless studies have emerged in recent years proving that when it comes to hair, less is more. And better yet, none is the best.

Still, there are many people who feel insecure about their hair loss and at least studies like the ones mentioned above show that there is hope. Plus, even if you're one who's loving the smooth look, it's always nice to have the option, right?
In the meantime, sit tight and perhaps take a leaf out of this guy's book and embrace it. No kidding, it might just be the best decision you ever make.