A man has opened up about his heartbreak after being forced to move out of his shipping container home after 30 years of living there.
However, Newport city council has given him six months to leave his home, claiming that its very existence was in violation of planning regulations.
The planning committee said that he transformed the land from an agricultural facility to a mixed-use space containing a dwelling that was also being used for vehicle repairs.
However, Gibbons denied claims that he was repairing vehicles, with the exception of a tractor, but admitted that he didn't inform the council that the land's use had changed.
Showing off the inside of his home, Gibbons said: "It has taken me a long time to get it like this."
"It's all shipping containers, look. It's cool in the summer and warm in the winter. It's nice.
"People are doing it now a lot, I was doing it 30 years ago. I live here on my own now, but I had the kids in here with me.
"It's taken a lot of time and work to make it better and better. You can see I'm a bit of a hoarder. But I am one to maintain things.
"I've had a great time here, I've brought four of my kids up here. It's the best place, and all the people love me. All the people vouch for me around here."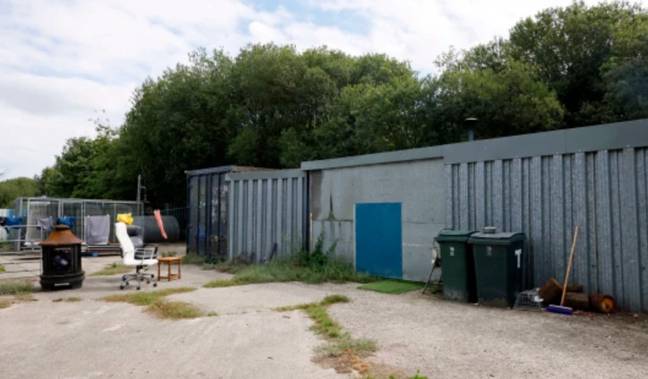 While the 65-year-old did appeal the decision to force him out of his home last year, he was ultimately unsuccessful and said he's now 'lost everything'.
He attempted to appeal the decision on the basis that his home has existed for so long.
Gibbons went on to speculate that the council must have been informed of his home by someone he had a disagreement with.
"When I first received the letter from the council I thought I was home and dry because I'd lived here so long," he said.
"I thought due to the time issue of it, it was finished. It shouldn't have gone past 1996.
"When they say I'm using it for other uses, what do they mean? Every tool I've got is for the farm. I've fixed one tractor. I don't mend vehicles. What do they want me to do, use a broken tractor?"
As well as being told to leave his home, Gibbons is having to pay the council £8,000 in administration costs and must return the land to its original condition.
The decision to force Gibbons out of his home was supported by councillor James Clarke who agreed that the unusual home was created 'without permission and deliberately concealed in order to bypass planning regulations'.
"Planning regulations are in place for good reasons," he added.
"They seek to protect all of us against inappropriate development and this decision demonstrates that deliberate acts to deceive and mislead will be found out.
"The council will take enforcement action against anyone who deliberately breaches the rules in this manner."