An urban explorer discovered the creepy remains of numerous animals, including a shark and a squid, in an abandoned aquarium. You can check out the footage here:
Explorer Juliette, 24, filmed the clip during a recent trip to Spain and shared it on TikTok where it's since racked up almost five million views.
Juliette, who said she is 'full time on YouTube', says 'urbex' - an abbreviation of urban explorer - is her life and has more than 720,000 followers on her @jujurbex TikTok account.
In the footage, the YouTuber, from Lyon in France, can be seen entering the aquarium via a window before she comes across some pretty gristly findings, including a rotting shark and a dead squid.
Sharing the video, she wrote: "The horror. See my exploration and you will be shocked!"
She said: "The aquarium is in Spain. The dead animals we came across included fish, squid and a shark."
When asked if she was surprised that her video went viral, she said: "Yes. But the shark is very impressive, so it definitely appeals to many."
Juliette didn't reveal exactly where the aquarium was, so it's not known how long it has been closed for or the story behind it.
Several commenters on her TikTok channel say the animals seen in the clip were already dead and on display in the aquarium as exhibits before the closure.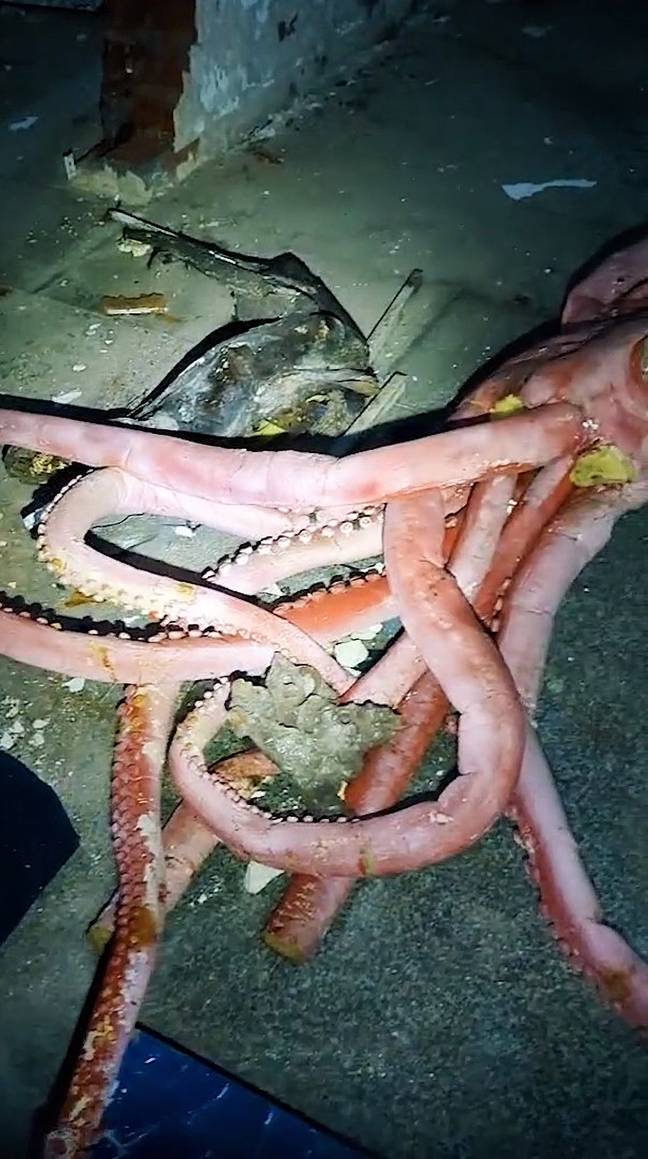 The whopping five-metre shark died after being caught in tuna fishing nets back in 1998 and was then kept perfectly preserved in a tank of formaldehyde.
A video showing Rosie abandoned inside the tank went viral in 2018, racking up millions of views from across the world, with many people suggesting the giant shark should be removed.
Sadly, the video's success also meant that vandals visited the park where they managed to shatter the outer layer of two panels and chucked rubbish into the tank.
At this point, the landlord decided Rosie needed to either go to a new home or be destroyed and it wasn't long before campaigns to 'Save Rosie the Shark' began to pop up.
One such campaign caught the attention of Tom Kapitany, owner of Crystal World and Prehistoric Journeys Exhibition Centre, who reached out to the landlord and was told he could have the shark for free as long as he covered transport and removal costs.