'Stashing' is one of the worst dating trends because it could be happening to you without knowing it
Finding love can be hard at the best of times, but with the modern world comes all kinds of extra-modern issues.
But wait! There's another trend that you may not have heard about – and it's potentially one of the worst yet, partly because it can happen without you realising.
'Stashing' is what happens when someone you're dating chooses to conceal you from the rest of their life, whether it's neglecting to introduce you to close friends and family members or leaving you off their Insta.
Sure, they may not be quite ready to take you as their plus one to a cousin's wedding, but why are they leaving out any mention of you when you hear them on the phone, talking to their mate about what they've been up to that day?
Yep, I imagine this one will feel scarily familiar to some people...
The term has been cropping up online since at least 2017, with Metro journalist Ellen Scott saying a victim of stashing is 'hidden from every other part of the stasher's life' – from their tagged photos to their casual chats with their parents.
Your bond may feel close enough to feel like you're in a relationship - hanging out on a regular basis, planning trips together and knowing them well enough to hear their deepest, darkest secrets without wincing – but without any sort of label or official status.
"That way, they're able to pretend that they're not really dating the person they're stashing, meaning they can justify getting with other people, doing whatever they fancy, and being generally inconsiderate and awful," Scott said.
"You're in a relationship or dating in all other senses, but by refusing to acknowledge your existence publicly, or to other people in their life, the stasher is able to tell themselves that you're not actually together, so they're perfectly entitled to treat you poorly."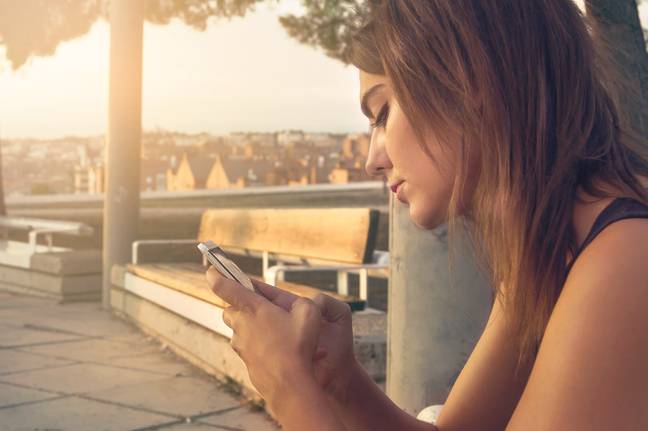 Marriage and couple therapist Irina Firstein said there are a number of reasons why someone might be stashing you, including that they're embarrassed by or have issues with their family, they don't see a serious relationship with you, or they're carrying on with another relationship simultaneously.
Of course, making someone feel rubbish is never justified, whatever the reason, so Firstein advised that there are ways to bring it up if you want to.
Speaking to PureWow a few months back, Firstein said: "Ask them why you haven't met anyone important in their life, and follow up with questions if they give you the runaround."
FYI: according to Firstein, an excuse like 'There hasn't been a convenient time' can be filed under 'runaround'.
This might in turn bring you closer to them as it may reveal deeper issues, such as family fall-outs that you weren't aware of before.
However, Firstein warned: "If they play ignorant, that's a form of manipulation."