Hillary Clinton's Collapse Earlier Was A Body Double According To The Internet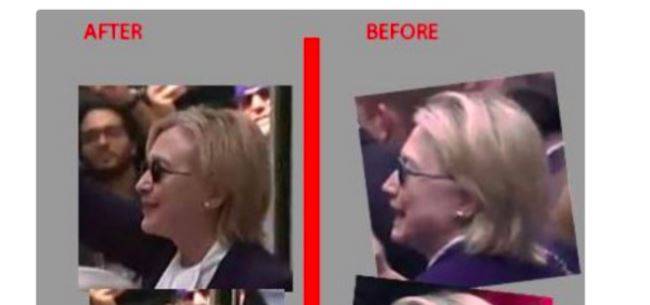 Guys, quickly listen up... after I post this there might not be much time for me. But the truth has to be heard. Somebody has to break their strangle hold on the world. I've never considered myself brave, but I think it has to be me to do it.
BREAKING NEWS: The Illuminati is real, and according to my sources - Twitter, Reddit, my stoner mate Ben - the whole Hillary Clinton collapse incident reported in the MSM (mainstream media) wasn't all it seemed.
There's a hidden hand that controls the world and it's behind it all. You hear me? Look on YouTube. 9/11? It was a controlled demolition. Chemtrails? You know what, Prince went public on them and look where he is now. It's all the Illuminati man, it's all them and... we.... we have to stop...
*At this point a gun was placed to the author of his piece's head*
"Shut it mate, don't write anymore," a deep, shadowy voice says. "Write any more and it'll be the last thing you write, and we both know TheLADbible's readers don't want that."
Cough. Ahem. Where was I?
According to my sources Hillary Clinton's collapse was DEFINITELY her and was certainly not done by a body double.
The pictures that have since emerged appear to show that Hillary was using a body double are NOT REAL.
Take a look at them, they're just being put about by conspiracists, don't listen to them at all. Take no notice of them at all.
Trump fans and others might have begun to tweet about the theory using the hashtag #HillarysBodyDouble, but they're just crackpots... they don't know anything about what's going on.
The fact Hillary appears to have got thinner is just a trick of the camera.
That there weren't any Secret Service agents accompanying Clinton when she left her daughter's apartment isn't suspicious at all.
Although people have said the double could have been Teresa Barnwell, a well-known Clinton impersonator, it definitely wasn't her.
There's no Illuminati plan to rig the presidency. Listen to what the MSM has to say. They all tell the truth.