Trypophobia Isn't A Real Phobia According To American Psychiatric Association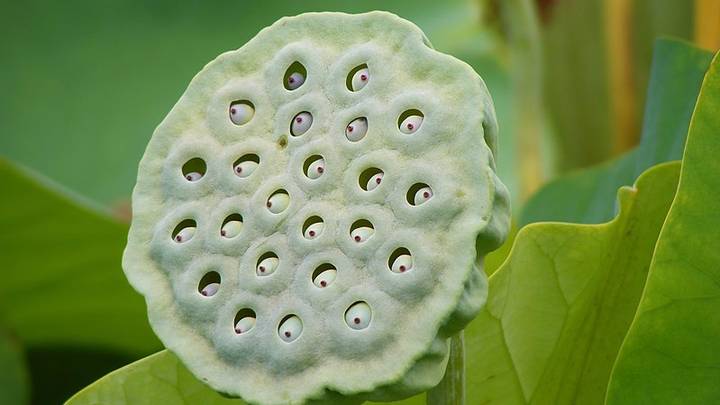 There are plenty of things that people can be afraid about: clowns, dying, heights, spiders, small spaces, the dentist and even balloons.
Trypophobia is a 'proposed' fear of a cluster of irregular holes, bumps or patterns. Thousands of people claim to be disturbed, frightened or left uneasy or anxious at the sight of things that can pop up virtually anywhere.
The term was first coined in 2005 in an online forum and over time built up a following of people who have a genuine fear of the sight. But despite people's claims, it's not recognised as a phobia by American Psychiatric Association's Diagnostic and Statistical Manual, which states that a phobia has to interfere 'significantly with the person's normal routine'.
While it might not significantly interfere with a person's life, this is probably the normal reaction for someone who suffers with the 'proposed' fear:
Psychiatrist Carol Mathews told NPR: "There might really be people out there with phobias to holes, because people can really have a phobia to anything, but just reading what's on the Internet, that doesn't seem to be what people actually have."
She says that people don't really have a genuine fear of the holes or bumps, they just find the images gross. Ms Mathews adds that it could have something to do with a concept known as priming, which is similar to asking a loaded question. If you're asked if something makes you itchy, it could make you start itching for no reason.
"We all have random skin sensations, but we normally filter them out," she says. "[It's] like background noise - our brains have taught us not to listen to it. But if we're asked to pay attention to our skin, then we start to feel all these little itches."
The new promotional material for American Horror Story was heavily criticised by suffers of trypophobia because it featured plenty of holes and bumps. Jennifer Andresen told CNN: "I was having a full-blown panic attack. My pulse was racing. I was so nauseous. I thought I would throw up."
But it might not be the bumps or holes themselves that causes fear, and more with what they're associated with.
A 2013 study by psychological scientists, Arnold Wilkins and Geoff Cole, identified that some of the world's most dangerous or venomous creatures had bumps, holes or irregular patterns, such as crocodiles, puffer fish or spiders' eyes.
University of Kent postgraduate researcher Tom Kupfer added to that theory, stating: "Those images look to me like they would be perceived as cues to infectious disease or parasites. I wouldn't be surprised if this is actually a disorder based on disgust and disease avoidance."
But sufferers are hoping that more research is done to see whether the understanding of this 'proposed' fear can be expanded upon.
Featured Image Credit: Creative Commons/Peripitus