After the release date of Spider-Man spinoff Morbius was delayed yet again, fans are getting antsy and want to know if they'll ever get to watch it.
Morbius tells the story of Dr Michael Morbius (Jared Leto), a biochemist who, after developing a rare blood disorder, carries out countless experiments to find a cure. He succeeds, but it comes at a price: he's turned into a living vampire.
The Marvel film shares the same universe as Venom, so fans hope they'll see Tom Hardy make a cameo appearance. Likewise, Spider-Man graffiti has been spotted in the trailer too.
Morbius release date: When is Morbius out in the UK?
Morbius was originally pencilled in for 31st July 2020 simultaneously in the US and UK, but Covid-19 put a stop to that and the movie has now been rescheduled for release five times (?!) - firstly to March 2021.
It was then pushed for a fourth time to 28th January 2022 and now, due to the spread of the new Omicron variant, Sony has confirmed it will be released in UK cinemas on 1st April 2022.
Morbius trailer
Who's in Morbius?
Alongside Jared Leto, who stars as Dr Michael Morbius, there's Matt Smith as Loxias Crown – the film's villain and Morbius' best friend who suffers from the same blood disease. In the comic books, Crown also turns into a living vampire after Morbius attacks him.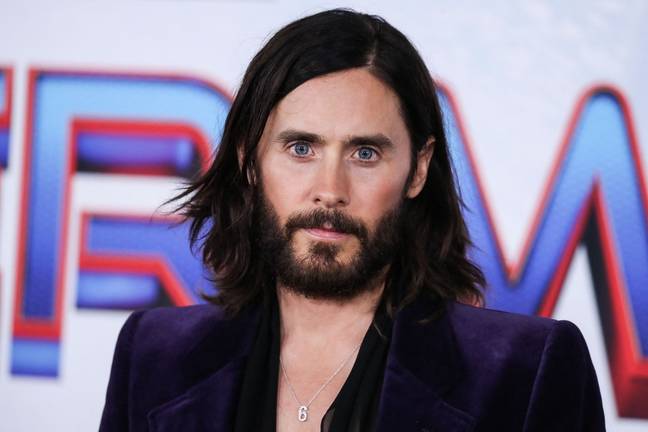 The Crown's Jared Harris will play Morbius' mentor, Adria Arjona (True Detective) is the film's main love interest, and Tyrese Gibson (Fast & Furious) is an FBI agent, Simon Straud, who's trying to hunt down the so-called living vampire.
We can also expect to see Michael Keaton, after he appeared in a teaser clip, but we're not sure who he will be playing yet.
Tom Hardy is also highly likely to make a cameo in the film as Eddie Brock/Venom. In August 2021, the film's director Daniel Espoinosa supposedly let it slip that Venom would be appearing, saying: "It usually feels strange before the day begins, when you look at the schedule and stand on the set yourself," he told MovieZine. "When you walk around there, the recording looks just like a Swedish production, but then when you look at the schedule and read names like Michael Keaton, Jared Leto, Tom Hardy, then it feels cool and very exciting."
What is the age rating for Morbius?
Morbius is rated PG-13 in the UK.
So, April 2022 could finally be the date we get to see Morbius on the big screen. We'll be keeping our fingers and toes crossed for you.