Tyson Fury may have to move out of his family home after Netflix series
He might be a heavy hitter in the ring, but Tyson Fury has knocked out the competition on Netflix.
The boxer recently starred in a docuseries with his family, which has rapidly become one of the most streamed shows in the UK.
Despite this, he has admitted that the success of At Home with the Furys might mean his family has to move.
People are fascinated by the Netflix show, which gives fans a ringside seat to the Gypsy King's life away from boxing.
Starring alongside him are his six, soon to be seven, kids and his wife Paris, who support Fury as he prepares to retire from the sport.
While At home with the Furys has become one of the most watched shows on the streaming service, the athlete has admitted there might be some major repercussions.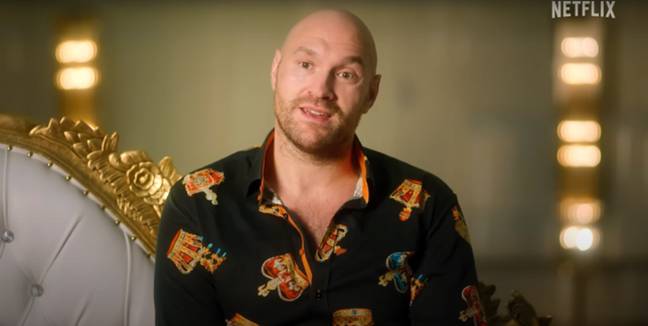 In an interview with OK!, Fury confessed that he was worried about fans turning up at his home uninvited.
Whilst you might think he's being over-cautious, he revealed that this had previously happened after he starred in a 2019 documentary for ITV.
He told the magazine: "I think we'll probably have to move again like we had to after the ITV documentary a few years ago."
Fury added: "Loads of people kept turning up to the house and ringing the door at 4am. What people don't understand is, that being famous it's not a pleasurable thing to be absolutely honest."
In fact, the terrifying fans actually made him reconsider being in the Netflix documentary altogether.
Having signed on to the series, Fury later contacted his lawyers to see if he could back out of the TV deal.
"I'd be on the phone with my lawyers [saying:] 'is there any way I can get out of this, I don't know what I've signed up for again'…" he confessed, adding: "I never said I'd do it again, I've done it again, I've made a mistake."
The heavyweight boxer also said that his mental health had affected his ability to stick to the decision, saying that his mood regularly fluctuates throughout the day.
"That's just my bipolar going up and down all the time, one minute I'm happy, the next minute I'm not and it's very evident to see my emotional roller-coaster throughout this episode," he told OK!
"And people are going to be shocked, because I can take 10 turns in an hour."
Thankfully, his wife Paris was able to help him continue with filming, and the Netflix doc is now the most streamed show on Netflix.