Sylvester Stallone admits he and Arnold Schwarzenegger had 'violent hatred' for each other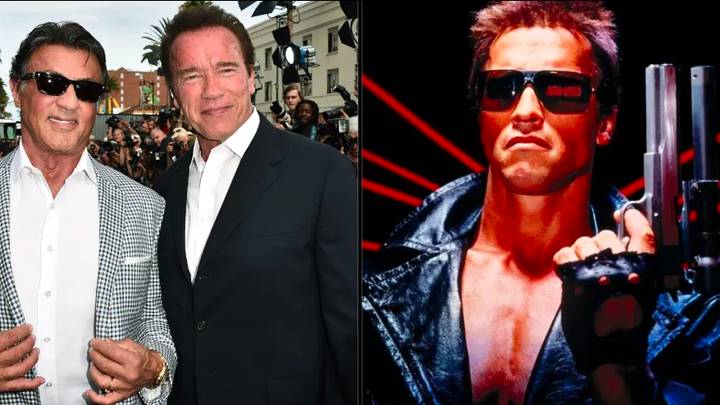 Sylvester Stallone has admitted he had a 'violent hatred' for his action hero rival Arnold Schwarzenegger before the two ended up becoming close pals.
Schwarzenegger, 75, and Stallone, 76, have both carved out admirable silver-screen careers starring in a slew of action movies.
While Arnie rose to fame with roles in Conan the Barbarian and The Terminator flicks, Stallone played Rambo, Rocky and The Demolition Man.
On paper, with both the stars being of similar age and nabbing similar roles, the pair should have been best buds - but the reality was very different.
With the two finding fame in action roles, the competition to be named the greatest action hero was tense.
The two men first met back in 1977 at the Golden Globes ceremony, where the shy and retiring Schwarzenegger reportedly introduced himself thus: "Hi! I'm Arnold Schwarzenegger - new talent of the year!"
The less-than-modest introduction had Stallone rolling his eyes, and things got worse from there, with the Rocky star claiming Arnie 'gloated' every time he lost one of his nominations. Ouch.
During an appearance on the Late Show with David Letterman a few years back, Stallone let slip that he initially hated his Expendables co-star, but that he used that to push himself on.
Stallone admitted: "We had a violent hatred.
"Have you ever had that ever? Competition where you really had an arch enemy that kind of brings out the best in you.
"As Arnold would say, it really pushed you to accelerate."
Can't say I have, mate, but I've never met Arnie.
For what it's worth, Schwarzenegger has also said his dislike for his rival spurred him on.
"After a while, I started to like this competition, this one-upmanship," he said.
"He'd get a bigger gun. I'd shoot more people. He'd shoot more people. But then, he went into science fiction, which kind of left me behind."
However, the pair has since set aside their differences and even co-owned Planet Hollywood in Las Vegas alongside fellow action star Bruce Willis.
Speaking about settling their feud during a Q&A at Beyond Fest, Schwarzenegger said: "I'm so glad we straightened out our mess because it wasn't pretty.
"We were attacking each other in the press relentlessly… It became so silly that all of a sudden it became a competition about who has the most muscular body.
"So I said, 'Sly, forget about that now. Because there's only one seven-time Mr. Olympia, and it's me!'"