Tragic story of couple who won £1.8 million on lottery and lost it all eight years later
A pair of lottery winners who won £1.8 million warned that winning such a large sum of money is 'not all it's cracked up to be' after losing it all within just eight years.
Roger and Lara Griffiths were over the moon when they landed the huge lottery win back in 2005, splashing the cash on a £28,000 Porsche, a £795,000 Yorkshire home, five-star holidays to Dubai, New York, Majorca and Monaco, and £10,000-a-year private school education for their two daughters, among other extravagances.
However, by 2013 it was all gone.
Roger, who is no longer married to Lara, told the Scottish Daily Mail that year that he had just £7 to his name and was surviving on the bank of mum and dad.
Blaming the recession and banking crisis for the devastating impact on business ventures he and Lara set up, he said: "I had it all, but it's gone. I feel ashamed to say this, but I haven't been smart enough to make it work."
Roger added: "It's true to say the lottery win affected our relationship for the worse. Before, we were a team, treading parallel paths, and after, we started pulling in completely different directions.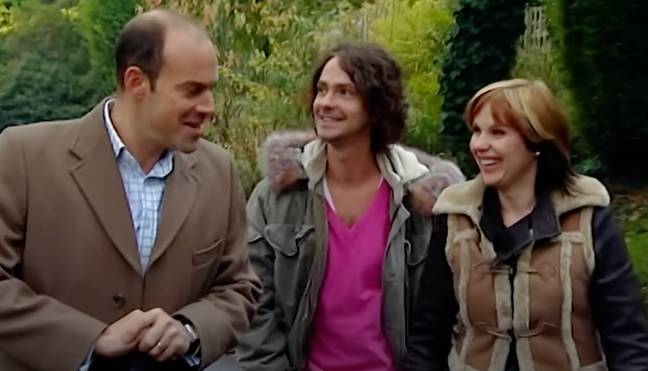 "Ours is a really cautionary tale. We're both well-educated people who worked hard to make our business a success. If this can happen to us, it can happen to anyone."
Lara also said things felt 'worse off' than they had done before the lottery win.
She told the outlet: "Let me tell you, winning the lottery is not all it's cracked up to be.
"Most people end up worse off in some way, and no one has any sympathy because you won the money instead of earning it.
"I'm not even back to square one, I'm much worse off than before the win."
She said Roger had always said he'd win the lottery one day, and used to spend £2 every week trying his luck, but when it actually happened it was a 'shock'.
"Of coruse it was exciting, it was what everyone dreams of, isn't it?" Lara went on.
"But looking back, that's when all our worried started. We both come from good families, and are well-educated, but we weren't wealthy and we had no idea how to manage such a large amount of money."
Lara, who now has her own semi permanent makeup business called The Painted Lady, added: "We felt scared. You are constantly thinking 'Is this wrong? Will we lose it? Is this the right decision to make? How long will it last? We were always stressed.
"We were so desperate not to mess it up, and it's very difficult when you have advisers coming to you in their shiny suits and flash cars saying 'I'll look after you, trust me'.