Pet owner takes her dog with cancer to the beach for one more run with her four-legged friends
Oh god, make sure the tissues are nearby for this one.
Sarah, from Hull, took her dog, Ella, 11, to Bridlington, East Yorkshire beach for one last zoomie.
The owner took to social media to invite fellow dog owners to come to say goodbye to her canine friend, who had been diagnosed with oral cancer.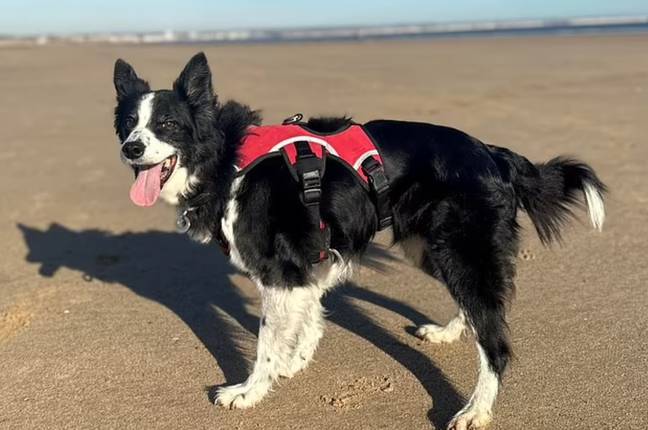 Her post has been shared more than 1,200 times.
The 44-year-old revealed that over 30 pooches turned up to the farewell party as well as 25 owners.
Sarah was touched by the strangers who presented parting gifts for her and Ella.
"There was also a lady that made a hand-stitched keepsake," she added.
"And there was a group of people with border collies, and Ella loved running with them. At one point there were six or seven going after the same ball.
"She was the best dog I have ever had, and I have had lots of dogs."
She shared that she fought to hold back tears as a dog owner approached to hug her.
The owner went on to describe it as the 'best and worst day' of her life.
Sarah was informed about her dog's illness after a veterinarian biopsy just over a week ago.
While Sarah was advised that treatment could prolong her dog's life, the owner decided against it as she didn't want to put her pet through any more pain.
"It would have been selfish for me to prolong her suffering, just because I didn't want to say goodbye to her," she said.
Oral cancer in pooches is relatively common.
The annual rate for dogs to be diagnosed is 20 per 100,000, with 11 being the most common age a canine develops it.
According to BluePearl Vet Hospital, without treatment, the average survival time is reported to be around 65 days. With treatment, dogs can usually live an extra five - 21 months.
However, the Merial melanoma vaccine is a new medicine helping dogs to fight off melanomas.
Early trials have seen four-legged friends have an increased survival rate of 224-389 days, which is also significantly improved if the illness is treated through surgery and radioactive therapy.