A woman has a rare condition that means she can only eat nine foods.
Ever since she was a child, Jenna Cestetner, from Los Angeles, has suffered from numerous allergic reactions as a result of her diet, like severe cramps, nausea and bloating.
Over the years, she's found that the best way to deal with it is to cut out countless food types.
And after travelling across the country back in 2021, Jenna was formally diagnosed with something called Mast Cell Activation Syndrome (MCAS).
Mast Cells are a vital part of the immune system, and are responsible for releasing mediators, which cause allergic reactions.
"It is rare, but more common than people think," she said. "However, it affects people differently and therefore the treatment is extremely different for everyone.
"My limited diet is a result of years of tracking my symptoms and working out what makes me feel best."
Years of restricting her diet has meant that Jenna is now only able to eat a handful of things.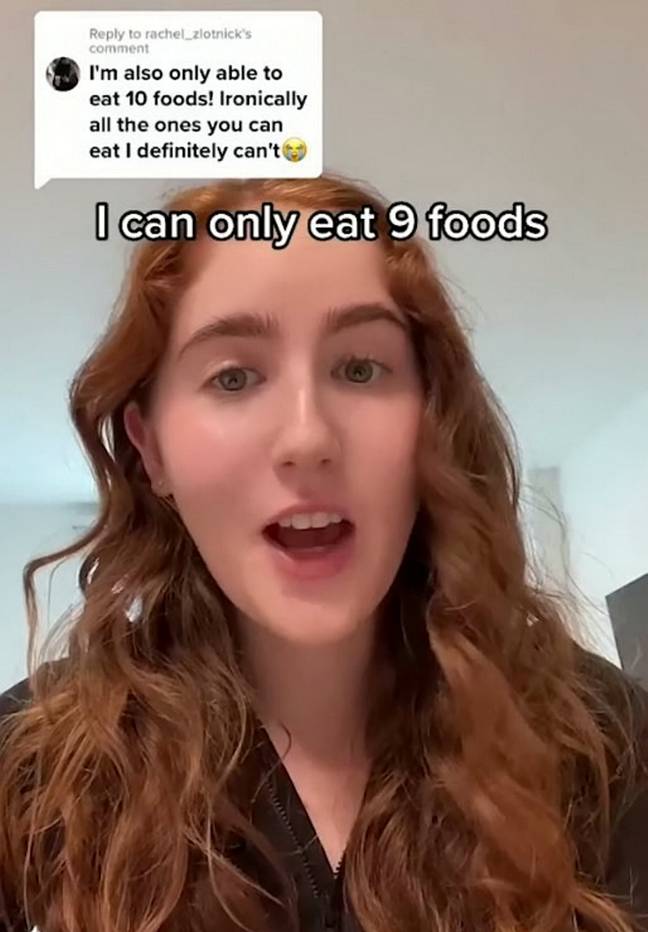 Her current diet consists of turkey, mahi mahi, cucumber, green beans, zucchini (courgette), olive oil, salt, lime and glucose supplements.
On an average day, she spreads her meals over six small plates, which she takes with multiple glucose drinks to make sure that she is getting enough nutrients.
Looking back at her childhood, Jenna said she'd always had problems with her diet.
"I was always the kid that had issues and it always sounded like an excuse," she recalled. "Eventually, I just stopped telling people that anything was wrong.
"My parents knew about my struggles but they didn't know all the details - when they found out when I got diagnosed, it shocked them.
"I am very fortunate that my family supports me and helps me get the support I need."
As a result of her allergies, she can't eat at restaurants, which has affected her social life and makes her 'feel left out'.
Jenna hopes that one day she'll be able to stabilise her mast cells so that she can eat a wider variety of food.
"Having a chronic illness doesn't always mean you have a medical device or life-threatening allergic reactions; people have invisible illnesses that you wouldn't know about from an outside perspective," Jenna said.
"Those who have these challenges can still live a normal life - there are just extra things they have to consider when travelling or even leaving the house.
"It's about living your life to the fullest within the parameters of your own health. I'm just trying to find out what healthy means for me."