​Sony Are Releasing Translucent Controllers So You Can PS4 Party Like It's 1999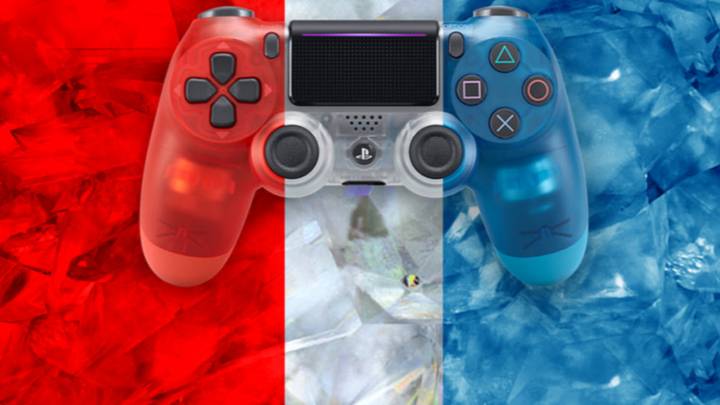 In a throwback to the late-90s halcyon video gaming days of multi-taps and cheat code books, Sony has announced it will release three new translucent DualShock 4 controllers for the PlayStation 4 next month.

The controllers are available in three colours - Crystal, Blue Crystal and Red Crystal - and will go on sale from October 17.
"Some of you may remember the popular Crystal Dualshock 4 controller from last year," Sony said in a statement.
"Today, we're happy to showcase its return in an upgraded form, offering both direct USB and wireless control options, as well as a redesigned touch pad that reveals the light bar from above to provide in-game cues, such as your health status.
"Alongside the return of Crystal, we are excited to be expanding the range with new special edition Red and Blue models - all available from 17th October. Both colour crystal editions feature the same striking translucent design with an added vibrant colour hue, so you can find a model to suit your style."
Sadly for users in the UK, Red Crystal and Blue Crystal options will not be available from this date, although if you're that desperate you could always try to get one shipped over from the continent.