Jake Paul Wants To Fight His Brother Logan In A Boxing Match For A Huge Pay Day
Jake Paul has admitted he and his brother Logan discuss fighting each other in the boxing ring 'all the time' and believes it could be a huge box office draw.
Both Jake and Logan have recently gone on record stating their excitement over the prospect of facing each other as they hope to become the first siblings in history to fight in a high-profile competitive match.
During an appearance on the Flagrant podcast, Jake discussed the potential of making history with his brother, but mentioned there was one problem: their parents are completely against the idea.
He said: "Me and my friends were talking about it the other day; that is the biggest money fight out there.
"Logan and I talk about it all the time. Our parents don't want us to do it! They're like 'absolutely not, why would you do that?'
"The Klitschko brothers never fought, the Charlo brothers haven't fought and the list goes on.
"What me and Logan like to do is make history and do s**t differently, spin the narrative and for that reason, I think the fight will one day happen."
Jake certainly has a point, both he and Logan have brought a different set of eyes to the world of boxing and there would be a huge intrigue in the match.
If it were to happen though, Jake Paul would have to be the favourite, with the 25-year-old registering five knockouts in his professional career to date, whereas Logan is still yet to register an official win as a boxer.
Nevertheless, Logan still managed to go eight rounds against Floyd Mayweather in an unscored match in 2020, and only lost against fellow YouTuber-turned-boxer KSi in a split-second decision when the two clashed in 2018.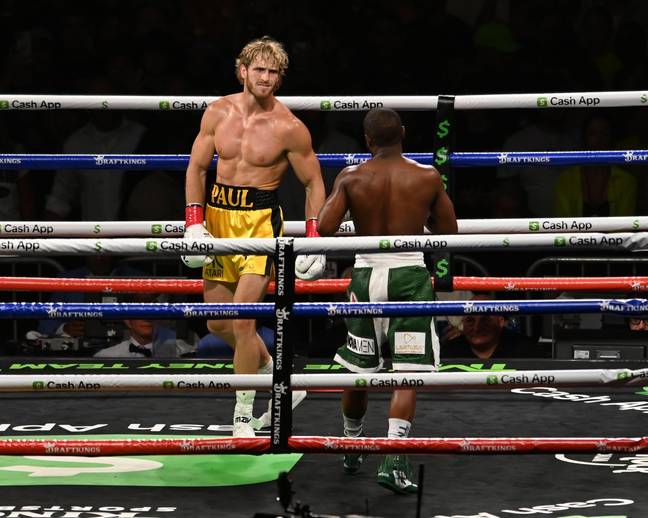 However, in stereotypical Jake Paul fashion, he believes he would emerge victorious.
He continued: "Why not?. If he's down, let's just say it's boxing, and anything can happen. If my own brother knocks me out, I'm perfectly fine with that.
"If I knock out him, which is more likely to happen because I love him but he's never won a fight, he would be the one that would have to accept that. I've been boxing for two years straight, now.
"Meanwhile, he's been doing his podcast, which I'm not hating on and he's crushing it, but I'm just saying I've been more dedicated to it.
Unlike his beef with other opponents, Paul would be hoping to maintain their brotherly bond, and make a lot of money while they're at it.
"I would really want to sit down with him ahead of that and make sure we can come out of this peacefully," he said.
"That's a slippery slope, I wouldn't want to go back to it, and it wouldn't be worth it if we couldn't both be civil regardless of the outcome.
"What I told my mom was that I want my kids to drive Mercedes-Benz' cars."