KFC's top secret '11 herbs and spices' was leaked by Colonel Sanders' nephew
If you're a fan of KFC, you'll know that it takes exactly 11 herbs and spices to create that tasty, crispy fried chicken.
Exactly what those herbs and spices are, however, are supposed to remain under-wraps. 'Supposed to' being the key phrase here.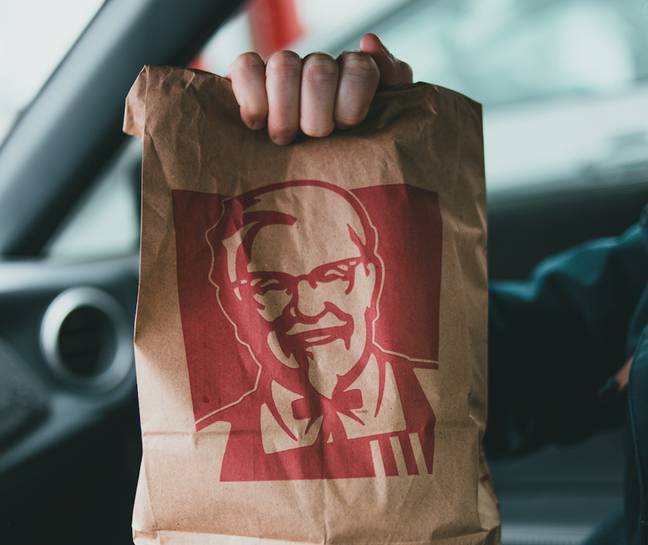 The recipe was of course created by Colonel Sanders - whose real name was Harland David Sanders - and the OG celebrity chef sure knew how to keep customers coming.
The Colonel would tease customers about the secret recipe by telling them the array of seasonings could be found in their own homes, but no matter how hard they tried, KFC fans just couldn't quite to recreate the goodness of the restaurant itself.
That is, until the recipe was leaked by a highly unlikely source - one of Sanders' own family members. Oh, the betrayal.
Joe Ledington, the nephew of the iconic Colonel, was the one to release the oh-so-secret recipe in 2016, after a reporter from the Chicago Tribune wanted to do some digging and arranged a meeting with him.
It was then that the recipe was revealed to be in a place far from the hyper-security we'd all imagined it would be.
In fact, it was housed in a family scrapbook, after being written on the back of the last will and testament of Ledington's aunt, Claudia.
Handwritten with blue ink, the list is titled: "11 Spices — Mix With 2 Cups White Fl."
Addressing the mystique surrounding the recipe, Ledington casually explained: "That is the original 11 herbs and spices that were supposed to be so secretive."
He then quickly added: "It could be; I don't know for sure."
So, what exactly are the 11 herbs and spices?
Well, the recipe lists four tablespoons of paprika, three tablespoons of white pepper and two tablespoons of garlic salt.
Dubbing one spice the star player of the lot, Ledington said: "The main ingredient is white pepper. I call that the secret ingredient. Nobody (in the 1950s) knew what white pepper was. Nobody knew how to use it."
The other ingredients include a whole host of green herbs like thyme, basil and oregano, as well as three separate kinds of salt in them - garlic, regular and celery.
Dried mustard and pepper account for the slightly spicy kick, working together with the more unexpected ingredient, ground ginger.
Putting the recipe to the test, the Chicago Tribune recreated the recipe and confirmed it was 'finger lickin' good'. I should hope so!