Movie studios work so hard these days to keep plot details away from fans until it comes out, obviously so that the surprise is saved for everyone. But it certainly doesn't help when these blockbusters have massive press tours and the cast and crew are asked every question under the sun.
That couldn't be more relevant for the people involved in Avengers: Infinity War who have been hyping this movie up for more than a year.
While they are excited, they have to be very careful with what they say and unfortunately for Disney, Hulk actor Mark Ruffalo spilled the beans badly.
WARNING: MASSIVE SPOILERS AHEAD
He and Don Cheadle, aka James Rhodes/War Machine, sat down with Good Morning America last year and were talking about the Avengers, Thor and Iron Man franchises.
They managed to talk around some of the prying questions until the journalist said that in almost every Marvel movie, a main character gets either killed off or severely injured.
Well, Mark Ruffalo took it upon himself to say this: "Wait till you see this next one - everybody dies."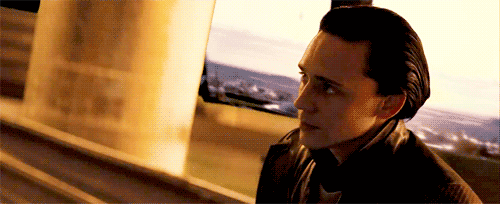 Image result for avengers face palm gif

Don tries to stop Hulk from smashing the massive plot detail, but it was too late. The damage was done.
War Machine actually looked proper angry while Mark had this cheeky look on his face like 'oh shit did I just ruin it for everyone?'.
If you've made it this far then you either have seen the movie or you want to know what happens.
Unfortunately, because Peter Quill aka Star-Lord aka Chris Pratt couldn't contain his anger, Thanos managed to get the last two stones for his powerful bracelet and he goes on to kill half of the universe, including Bucky Barnes (Sebastian Stan), Groot (Vin Diesel), Peter Parker (Tom Holland), Peter Quill, Dr Strange (Benedict Cumberbatch), T'Challa (Chadwick Boseman), Sam Wilson/Falcon (Anthony Mackie), Drax (Dave Bautista), Mantis (Pom Klementieff) and Maximoff/Scarlett Witch (Elizabeth Olsen).
Yeah - that many people died.
Sure, that's a lot of people, but we've still got Steve Rogers/Captain America (Chris Evans), Thor (Chris Hemsworth), Eric Banner/Hulk (Mark Ruffalo), Natasha Romanoff/Black Widow (Scarlett Johansson), James Rhodes/War Machine (Don Cheadle) Rocket (Bradley Cooper), Okoye (Danai Gurira) and M'Baku (Winston Duke), Nebula (Karen Gillan) and Tony Stark/Iron Man (Robert Downey Jr).
Funnily enough, it's not the first time Ruffalo has stuffed up details for a Marvel film and accidentally filmed the first 10 minutes of Thor: Ragnarok after leaving his Facebook Live going.