In case you missed it, earlier this summer there was much speculation that the former One Direction star was a secret baldy, who hid it from fans with the help of a wig.
The rumour is thought to have kicked off after an anonymous post on the gossip-based Instagram page DeuxMoi.
An anonymous tip off posted on the account, which didn't name any specific celebrity, read: "This A list musician/occasional actor has a dirty little secret he hasn't shared with fans. Literally! He has gone almost completely bald. His hairpiece is so lifelike that only a good eye could pick it out, and that's on a bad day. However! He doesn't take it off and clean it enough."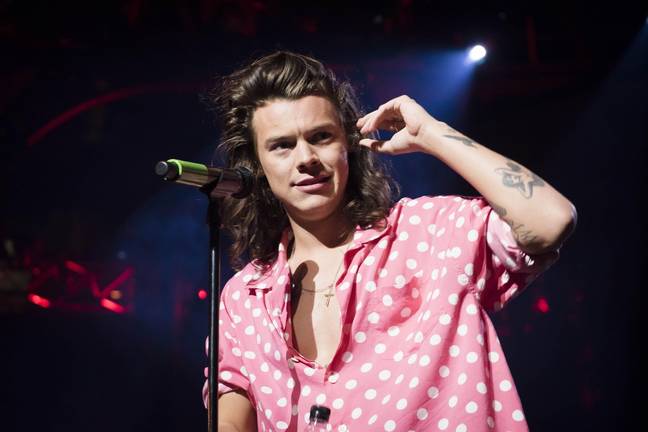 At first, followers seemed to think Machine Gun Kelly could be the person refereed to before there appeared to be a change of opinion.
And despite there being no proof, many social media users reckoned that the toupee-touting celebrity was none other than Styles.
But now Styles has 'laughed off' the rumours in a recent interview with Rolling Stone.
The singer, who famously avoids social media, told the publication that he 'didn't even know his hairline was a topic of discussion' until it was brought to his attention by his friend and collaborator Tom Hull - better known as Kid Harpoon - who is 'obsessed' with the rumour.
Style went on: "He's completely obsessed with it. He won't stop sending me messages about [people] trying to work out if I'm bald."
After confirming again that he wasn't bald, he added: "What is it with baldness?… It skips a generation or something, right? If your grandad's bald then you'll be bald?
"Well, my granddad wasn't bald, so fingers crossed."
Earlier this week, Styles' interview with Rolling Stone was hit with a bit of a backlash from fans of Michael Jackson.
In a post on Twitter, Jackson's nephew Taj Jackson hit out at Styles being dubbed the 'King of Pop' - a title associated with his late uncle.
He tweeted: "There is no new King of Pop. You don't own the title @RollingStone, and you didn't earn it, my uncle did. Decades of dedication and sacrifice. The title has been retired.
"No disrespect to @Harry_Styles, he's mega talented. Give him his own unique title."