Passenger had entire plane to himself after 18-hour flight delay
There's nothing worse than other passengers when you're on a plane, is there?
Whether it's the armrest hoggers, the people who take their shoes off, or the annoying kid kicking the back of your seat, you can never seem to catch a moment's peace.
But for one man, other people weren't a consideration for how his flight went.
Phil Stringer had the luxury of being the only person on board his 6:20am flight from Oklahoma City to Charlotte, North Carolina.
The flight ended up being delayed for 18 hours and when the North Carolina man showed up to the gate at midnight, he was the only person who had bothered to stick around.
Although the solo flyer felt bad that the American Airlines staff would be working with just him on board, the cabin crew saw the humour in the situation.
In fact, they threw a party for him while he flew.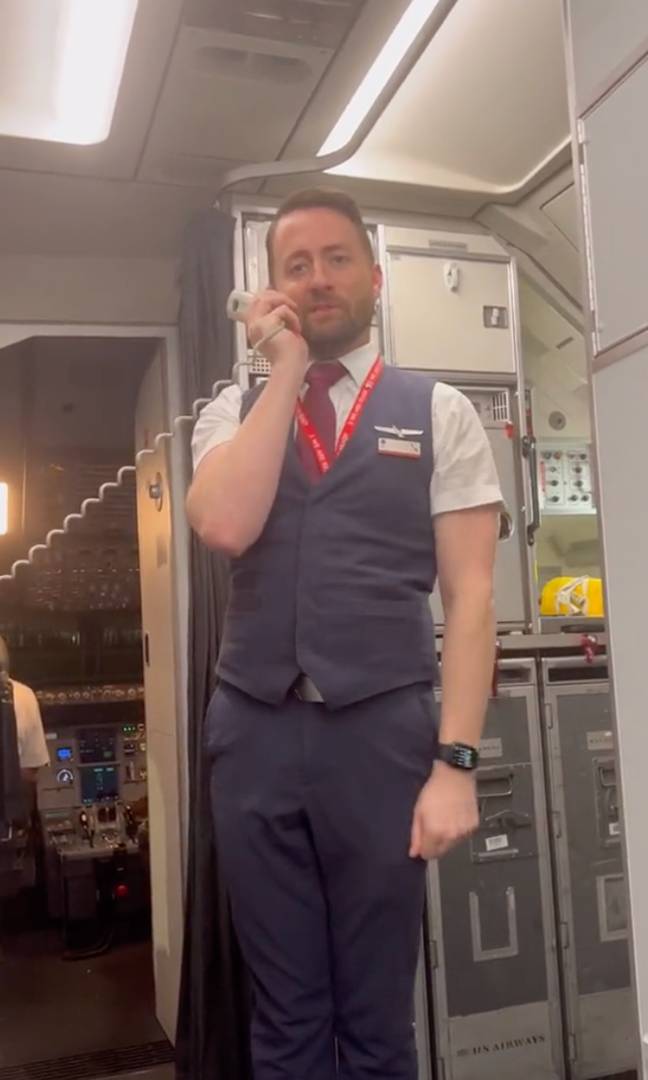 Maybe there's an upside to delayed flights after all.
Stringer captured footage of the party and shared it to TikTok, captioning it: "When you buy every single ticket on the plane so you don't have to deal with people (Just kidding, it was delayed 18 hours and everyone else gave up)."
In the clip, which has gained more than 20 million views, the flight attendants can be seen cracking up and cheering for each other as they run through safety announcements.
Thanks to the extreme delay, Stringer had his pick of first-class seats and the best food and drink service.
Stringer said: "I believe that your attitude determines your destination. Yeah, it was a sucky day. No one wants to stay in the airport for 18 hours, but if you have a positive view, you can turn something into a lot of fun."
He says that the flight was spent laughing and joking around with the cabin crew, which resulted in a group selfie and Stringer exchanging contact details with his new friends.
Some flight attendants admitted that a one-passenger flight would be their dream day at work.
One anonymous attendant wrote: "I was a flight attendant for 10 years and this happened to me one time.
"Our passenger's name was Ben and I will never forget it!! Such a blast!"
Admittedly, it does sound really fun to have a plane all to yourself.
That, or it sounds like the set-up to a horror movie.