37-year-old woman has second baby with stepson she raised as a child
The 37-year-old woman, who married her 23-year-old stepson, has revealed that the pair have welcomed a second baby.
Russian blogger Marina Balmasheva raised Vladimir 'Vova' Shavyrin from the age of seven, and the non-traditional couple already had one daughter together, named Olga.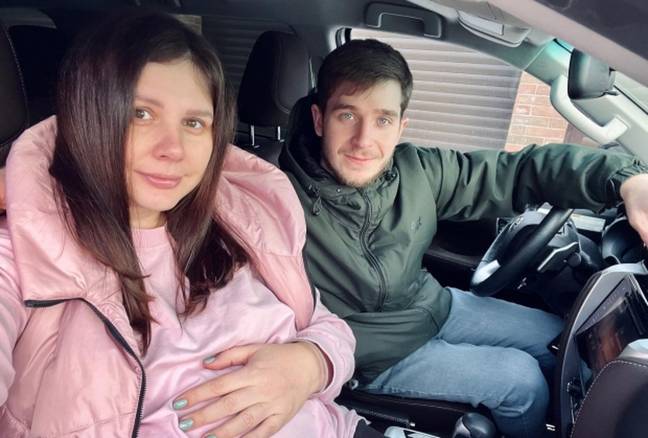 The popular weight loss influencer left Vova's father after falling pregnant to her step-son.
They were having an affair behind the father's back, despite Alexy having adopted five kids with Marina.
Her excuse for falling in love with Vova is that 'he fell in love with me with all my scars from plastic surgeries, cellulite, excessive skin and personality'.
The mum-of-two told The Sun: "And I do not want to seem better than what I am."
Vova's father, on the other hand, was clearly not on board with the situation.
"They were not shy to have sex while I was at home," he said.
"She seduced my son… he had not had a girlfriend before her.
"I would have forgiven her cheating — if it wasn't my son.
"She was running to my son's bed from our bedroom when I was sleeping…
"After that, she would come back and lay in bed with me as if nothing had happened."
Marina previously told her followers: "Did I have regrets that I destroyed the family? Both yes and no.
"I was ashamed that I killed the stability of 'mum and dad'.
"Did I want to return to my ex? No. Do I feel anger and hatred to him? Not any longer.
"He is a good person and a wonderful father to our children...
"How did children take the changes? Absolutely calmly.
"What [do I have] today? I am married. I moved to a bigger city. I love and I am loved."
And now Marina has taken to social media to share photos of her second child with her stepson.
She captioned the pic: "Hello."Marina thinks that her second husband who has 'the most charming blue-eyes in the world' is also a bit 'clumsy' when it comes to parenthood.
The influencer said: "Vova told me to go to bed and that he would put her to sleep. This is when the fun started, and lasted more than two hours...
"I cried watching him clumsily but confidently pushing the pram."