WARNING: CONTAINS STRONG LANGUAGE
A TikToker, who works as a waitress, has revealed some of the conversations she has had with customers as well as people she deals with who complain about their food after eating the entire meal:
Marianne (@marianne.la.mesera) reenacts conversations she's had with customers and people think her skits are hilarious... and very accurate.
In one of her videos, she plays a server, diner and chef, explaining how the customer has eaten all of her meal but 'didn't like it' and only ate it because she 'was starving'.
She captioned the picture: "Churned up this memory I had of my manager having my back yet again."
After speaking with the 'customer', Marianne goes into the kitchen area to explain what is going on with the woman and the clip goes on to show the chef going out and speaking to her.
After the woman explains the food was 'bland', the chef asks: "When did you realise it was bland? How many bites did it take?"
The woman explains it was the first bite to which the chef responds: "You ate all of this in one bite? That is impressive... so you took one bite, didn't like it and kept eating."
The chef goes on to explain that they can't take anything off the bill because the diner did in fact eat all of it and they wouldn't be taking 's**t' off the bill.
Understanding Marianne's frustrations, one person wrote: "Then they come back... AGAIN and order the same thing."
Another added: "Why do people think that's going to work? It'd be so easy to get free food at every single restaurant if we did that."
And a third commented: "Not liking something shouldn't be a valid reason to have a meal taken off. Too spicy, too salty, overcooked, undercooked, all valid. But just 'I don't like it' shouldn't be a reason."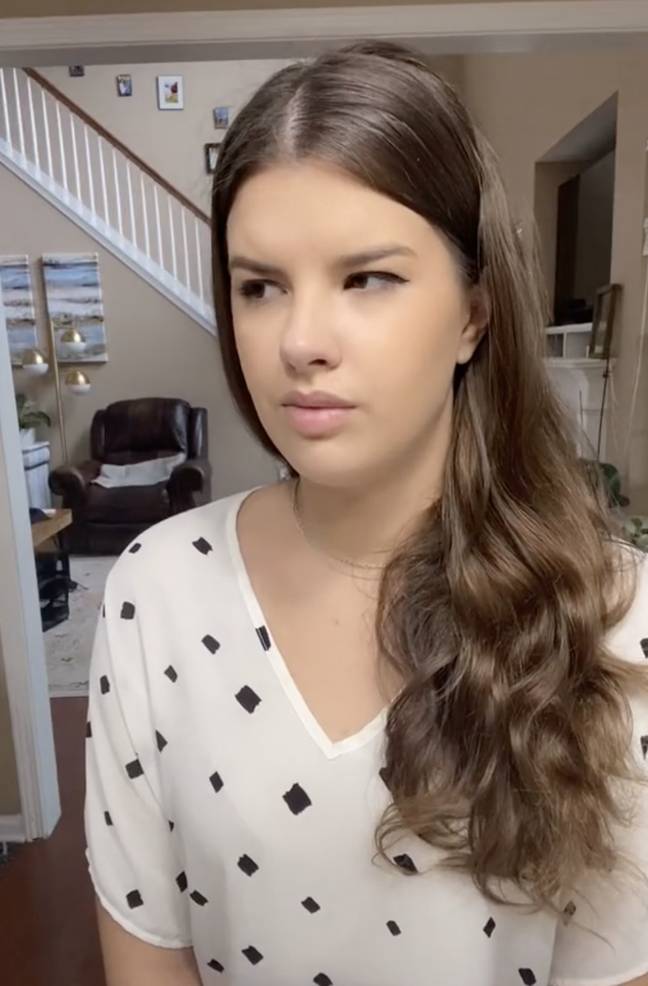 In another clip, she poses as what we assume is a male customer who tells her it must be 'easy' having a job like hers being so 'pretty'.
The 'man' says: "Don't act like you don't show up and smile and just get people to empty their pockets," that would be handy, tbf.
In the comments section, Marianne explained how it happened 'just once' but said that it 'stuck' with her.