It has emerged that Netflix is looking into launching live streaming on its service in a potentially game-changing move from the streaming platform.
Although Netflix is known to dominate the critical conversation with its series of original documentaries, films and series, the potential move to live streaming would be a big one for the platform.
And according to Deadline, that's exactly what its planning.
Netflix has already confirmed that enabling live streaming on the service is already in the early stages of development, and the suggestion is that the focus for it would be on the media giant's bunch of unscripted shows and stand-up specials.
It would also mean that the sort of competition series and talent contests that it shows would also be able to take place live, with viewers able to vote in real-time to impact results. Upcoming dance competition series Dance 100, which has come from The Circle producer Studio Lambert, would be one such beneficiary.
Other possibilities could be the return of the Netflix Is A Joke festival. The live comedy event had around 300 stand-up performances across Los Angeles, with heavyweights like Dave Chappelle, Larry David and Pete Davidson among those appearing.
A lot of the shows were filmed with plans to air a few of them on the service but in the future, they could instead be streamed live.
The move would open up the potential to allow Netflix to use the technology to compete with other more linear networks, which are able to air live specials for the likes of American Idol on NBC and Dancing With The Stars - shortly moving to Disney+.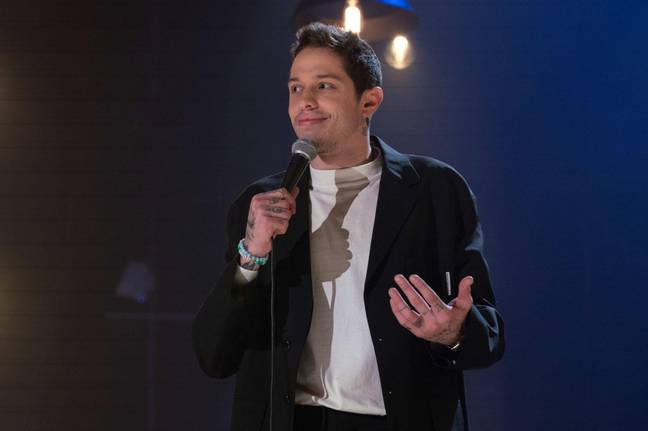 Reunion shows could also be streamed live, such as Selling Sunset, which just aired a reunion special for its fifth season - although of course, this is all speculative at this point.
Netflix aren't new to experimenting with their unscripted series, with The Circle and Love Is Blind both seeing different release patterns explored; with live streaming though, there could be the chance to do even more.
Then there's the sports market. A huge deal and fiercely competitive, Netflix has enjoyed success with its recent Formula 1 series Drive To Survive and, rather than just documenting sport, it could seek to get in on the live coverage market.
According to Deadline, though, any move into live sports isn't tied into these reports.
Nevertheless, the potential move would mark a big change for the company and move it up to be able to offer what Amazon and Disney+ can already do with their own services - not to much providing further competition to the TV networks