You Can Rent An Incredible Private Island Holiday Home For Just £9 Per Night
Ever dreamt of soaking up the sun on your own private island? Although you'd assume such luxury is saved only for the rich and famous, turns out there are holiday homes on private islands for rent that won't break the bank.
In fact, according to The Sun, some of them are as cheap as getting a round in down the pub.
Don't believe us? Just check out this stunning six-person house situated on Lumot Lake in the Philippines.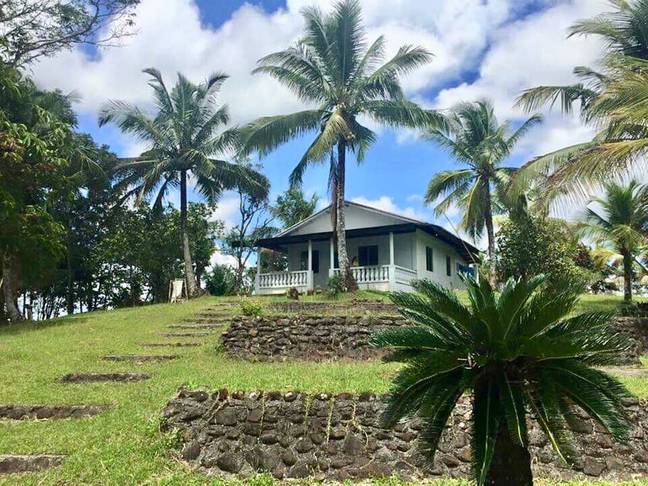 The house itself might not be a palace, but the surrounding blue waters and coconut trees are so idyllic, it could have come straight out of the classic Bounty ads.
Plus, it's cheap as chips, starting at £363 for a week, which works out at £8.64 per person per night. Meaning you'll be left with plenty of spending money for beer, beer and more beer.
If you're willing to pay a little more, the Isletas de Granada in Nicaragua is host to a stunning hideaway villa, featuring its own private swimming pool if you're looking to avoid getting sand all over the place.
It's designed as a romantic getaway for two guests, making it the perfect place to go on your honeymoon. The boating facilities that are available with the home will come in handy too, as you can cruise around the various islands and get a load of the surrounding wildlife while you're at it.
When you consider how much money couples traditionally spend on their post-wedding holiday, this home will only set you back £897 for the week - including service fee - making it just £64.07 per person per night. Not bad for your own little slice of paradise.
However, if it's home comforts you're after, Ynys Castell on a private island off Anglesey, Wales, is the place to be.
With seven bedrooms sleeping up to 13 people (and pets allowed), this is the ideal spot for larger groups - did someone say party?
Or, you know, you could bring the family with you for a special get together to soak up the sites, which include 360 views of the Menai Strait and a backdrop of the Snowdonia mountains.
And it's pretty cheap as well, the lowest rate being seven nights in October for £1,528 - just £16.79 per person per night.
It's got a cabin in the woods vibe with a luxurious spin - there's even a boat for rent and your very own sauna.
A week here is just £4,803.03 - sounds like a lot, but if you round up the troops and fill the home to its max capacity, this works out to just £34.31 per person per night.
Finally, how about a trip to the romantic city of Venice? Although the European hotspot is one of the most popular destinations, this property is ideal if you want to escape the crowds.
The farmhouse - located on Venice Lagoon's Island Falconera - is close to the city but still offers all of the beautiful benefits of being in your own space.
The home itself can sleep upwards of 16 guests and will cost roughly £4,000 per week - or £35.90 per person per night.
So what are you waiting for? If you want to drink cocktails from a coconut on your very own private island (and make all your friends jealous), then gather your loved ones and book yourself into one of these luxury yet affordable holiday homes ASAP.