Woman stunned after visiting world's largest McDonald's where guests are served stone-baked pizza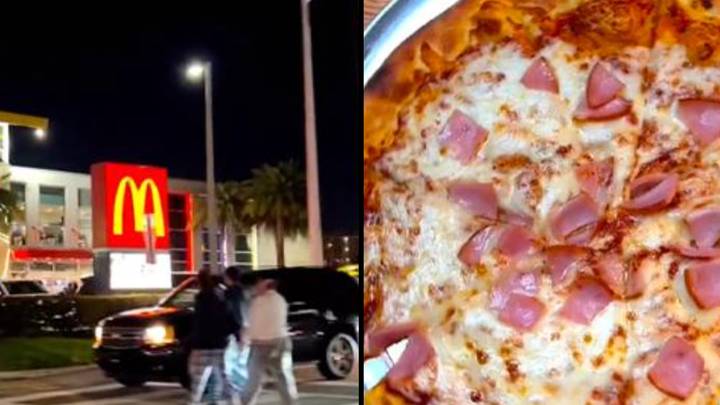 A British influencer couldn't believe her eyes while visiting the world's largest Maccies during a recent family trip, though some viewers weren't convinced on the menu:
TikToker Katie Ellison was on holiday in Florida with her husband and children when they decided to give the huge fast-food restaurant branch a go.
Also known as Epic McD, this Orlando eatery isn't just your regular McDonald's, with the menu including dishes that aren't normally served at your high street McDonald's, including stone-baked pizza and pasta.
Ellison and her family were spoilt for choice, with her and one of her kids going for something a little different from your usual big mac.
In the clip posted on TikTok, Ellison chronicles her visit to the three-story fast food place, complete with a game arcade, play centre, fish tank and dedicated dessert parlour serving cakes and other sweet treats.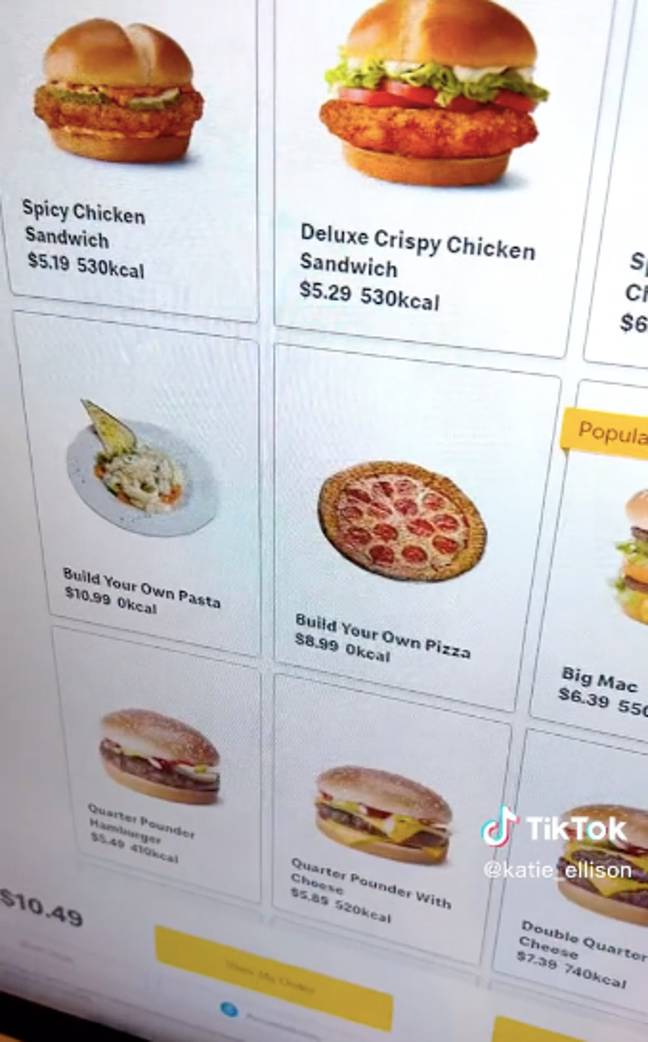 Ellison was especially impressed with finding a wood-fired pizza oven where pizzas were baked to perfection — a fixture you won't normally bump into at the fast food joint.
She and her son were intrigued by the unusual food option, with the influencer noting that pasta and pizza were served in white crockery with metal cutlery.
Ellison explained her son was served pasta in a 'bowl and proper fork and knife' and that the dish came with 'a little bit of garlic bread as well.'
However, the pasta wasn't remarkable, as the TikToker described the sauce as 'a bit watery'.
Her pizza, on the other hand, was 'really nice' and the family seemed to be having a nice time overall.
Not everyone seemed on board with the broader menu, with some thinking pizza and pasta don't belong in a McDonald's.
"I'm not accepting this menu," one user commented.
Ellison agreed, writing: "Random, isn't it?"
Another person even questioned the choice to go for something different than a burger and fries at a McDonald's.
"Who goes to McD's to order pizza and pasta?" one comment read.
"We do when it's different to what you normally have in McDonald's so we wanted to try it," Ellison replied.
"My other kids and my husband all had normal McDonald's items."
For those interested in trying pasta and pizza with a side of nuggets, Orlando's Epic McD is located on International Drive, less than a mile south of Universal Orlando Resorts.