Snoop Dogg fans feel betrayed as he 'quit the smoke' for a publicity stunt
Fans have been left disappointed with Snoop Dogg after he 'quit smoke' for a stunt.
When Snoop took to social last week to break the sad news to his followers, most couldn't believe it.
Snoop and reefer is like McDonald's and the Big Mac, they just go together.
But while his fans were struggling to cope with the bombshell, Snoop was laughing at them all behind closed doors because he knew the truth.
Far from ditching weed, he had just signed up with a barbecue/smoke pit company called Solo Stove to promote their new smokeless fire pit.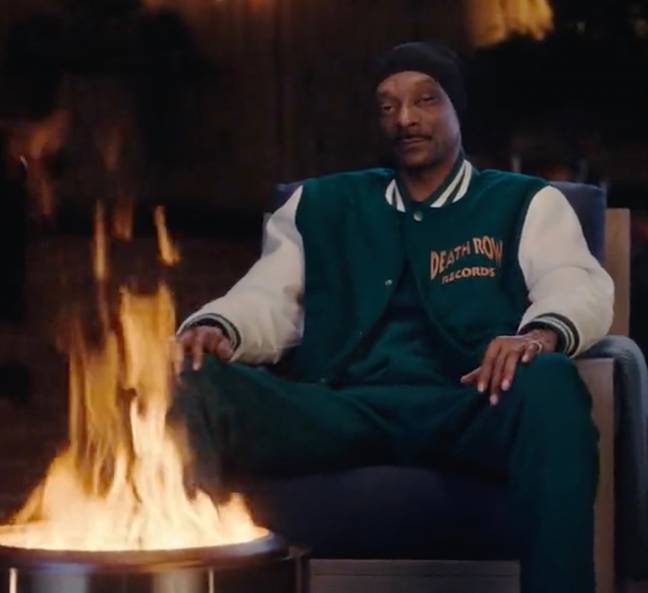 And it's safe to say his loyal fans weren't best pleased with the revelation.
Reacting to the advert, which was posted to Twitter, one person said: "Bro had the worlds stoners questioning their life choices for this ad."
Another commented: "Of course it was all an ad."
"All this for some promo smh," put a third.
While someone else lamented: "Everything is marketing."
This comes less than a week after the rapper announced to the world that he was giving up the smoke.
Taking to X, Snoop said: "I'm giving up smoke.
"After much consideration & conversation with my family, I've decided to give up smoke.
"Please respect my privacy at this time."
Commenting on the tweet, one fan said: "Today isn't April Fools day Snoop."
"I know you're high posting this," another added.
"Damn, the world is really really coming to an end," a third wrote.
Someone else was backing the decision, writing: "Health above anything else. Snoops setting a great example to everyone. Respect."
Last November, Snoop publicly accused Renegade Piranha of lying about his weed consumption.
Piranha - a professional roller - allegedly said that Snoop smokes the equivalent of 75-100 blunts per day.
However, she later insisted that she never made such comment.
Speaking to TM Hip Hop, Piranha opened up on her interview on the The Kyle and Jackie O Show, where she was asked how many blunts she rolls in a day.
The blunt roller said she rolls about a quarter pound to half a pound a day, but made it clear that total amount wasn't solely for the rapper.
"That's for all my clients combined," she said