Rosario Dawson seemingly confirms The Punisher is being rebooted with Jon Bernthal
While speaking at a Q&A panel at Chicago Comic & Entertainment Expo, the Death Proof actor said the show would finally be returning to the silver screen.
Dawson, who previously appeared in other Marvel shows like Luke Cage, Jessica Jones, The Defenders and Iron Fist as Claire Temple, a.k.a The Night Nurse, explained how she was really keen to be part of this new revival.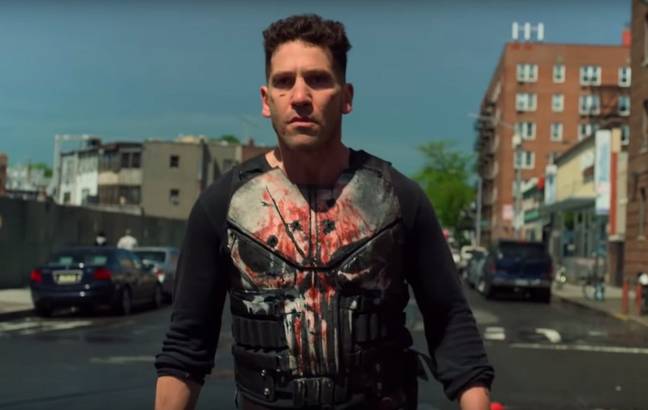 She said: "I found out yesterday that The Punisher was happening again, so I feel like it's my second chance, because it was the only one of the shows that I wasn't in, and I love Jon Bernthal.
"So, let's all make it happen collectively, guys!"
However, she has since backtracked on the comments, saying: "Getting intel from fans during signings is iffy apparently. My bad." So who knows what to believe?
Her comments understandably shook the internet, as one person wrote: "My GOATs are returning."
Another commented: "EXCUSE ME?!"
While a third person said: "YES!!!! It's like I won the lottery. All of my faves are returning."
Now that Disney has launched its own streaming service platform, it also raised the question if other Marvel shows would be revived after Netflix ended their five-year contract with the company.
One show that has been officially confirmed is the Daredevil spinoff Echo, which will follow blind attorney Matt Murdock as he searches out a former ally, according to Deadline.
That ally is reportedly none other than superhero Jessica Jones, played by Krysten Ritter.
However, Ritter won't be the only one reuniting with Cox.
Last year, Vincent D'Onofrio, who plays Kingpin in Daredevil and Hawkeye, received a call from Marvel boss Kevin Feige, who disclosed that he and the British actor would later be appearing in another Marvel series together, according to The Hollywood Reporter.
After receiving the phone call from Feige, D'Onofrio immediately contacted his Daredevil co-star, confirming to the outlet: "As soon as Kevin revealed the fact that Charlie was going to participate, Charlie called me immediately and we had a huge conversation about it, which didn't include anything about Hawkeye.
"But when they showed the phone shot of Kingpin in [last week's] episode of Hawkeye, I immediately called Charlie and we had another two-hour conversation."
While there's no word yet on when The Punisher will return, Echo is set to be released next year on Disney+.