Man's Phone Survives Fall From Plane Window - And Records The Whole Thing
While many of our phones can't handle the one-metre drop from our pockets, one man's device managed to survive being dropped out of an aeroplane window in Brazil - later being found via GPS with nothing but a few scratches.
According to Brazilian news outlet G1, filmmaker Ernesto Galiotto had been flying over a beach in Cabo Frio, Rio de Janeiro, for one of his projects.
He'd been using his iPhone 6s to take photos through a small window by his seat, carefully holding on with both hands as he snapped away.
However, when he removed one of his hands to gesture to the pilot, heavy winds whipped the phone from his grasp and blew it into the air.
The footage was shared on YouTube, with a caption explaining: "During a flight over Praia do Peró, in Cabo Frio / RJ, the cell phone of environmentalist Ernesto Galiotto plummeted down the window and filmed the entire fall.
"The most interesting thing is [it] was on until the next day, almost 12h straight. And it was found thanks to the GPS service."
G1 reports that Galiotto had been flying at around 300 metres for work-related reasons, marking the renewal of the International Blue Flag Seal, an international symbol that recognises the environmental quality of the beach.
An event had been cancelled to avoid crowning, and was instead replaced by a restricted ceremony.
Galiotto told the outlet: "I had scheduled the flight with two planes. When I heard that it [the flag] would not be extended, I dismissed the takeoff of the other and took off with only one. But, as the flag did not go up, the cell phone fell."
He continued: "In 15 seconds, [the device] hit the ground. [It] was about 200 meters from the water [...]
"[It] fell at 11.10 am on Friday. [It] fell with the screen down and kept filming for an hour and a half. I think the sun has recharged, because when we arrived to recover, it still had 16% charge on Saturday, around 8.50 am."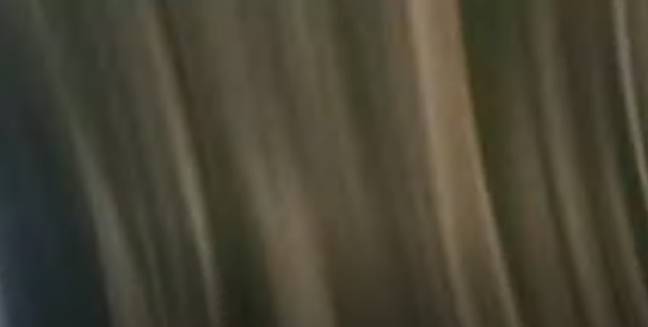 At first Galiotto thought it had fallen into the water or worried that it may have hit someone, but much to his surprise, he was able to safely track it down.
He continued: "I had faith that I would recover it. I thought, 'If it didn't fall in the water, we'll find it.'"
Amazingly, the phone not only survived its drop from the plane - protected only by a regular silicone case and a screen protector - but Galiotto also ended up recording its fall, although the footage is just one big blur, as it kept flipping in mid-air.
He eventually tracked it down via its GPS service with the help of a computer technician called Victor de Oliveira Tostes and a friend.