Mysterious Monolith Similar To One Found In Utah Appears On Romanian Hillside
The structure was found on BatcaDoamnei Hill in the city of Piatra Neamt, which is situated in Romania's north-eastern Neamt County, on 26 November.
Officials say they still do not know who the monolith belongs to, and have launched an investigation into why it's there.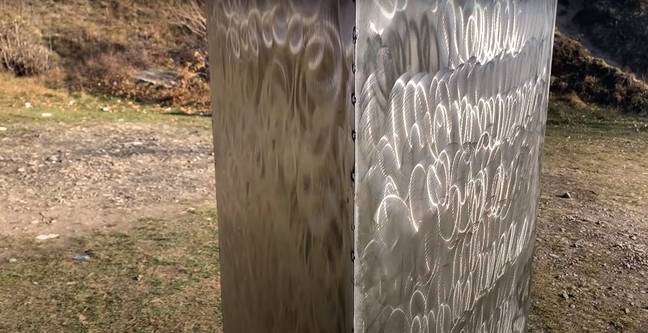 The monolith - which has a height of around four metres - was discovered close to the Petrodava Dacian Fortress, a well-known archaeological landmark.
The fortress is the oldest historical monument in Piatra Neamt, and is believed to have been destroyed by the Romans in the 2nd Century AD - although the remains can still be seen today in the form of parts of the city wall.
The shiny monolith has appeared just metres away, with one side facing Mount Ceahlau, known locally as the Holy Mountain.
Neamt Culture and Heritage official Rocsana Josanu said: "We have started looking into the strange appearance of the monolith.
"It is on private property, but we still don't know who the monolith's owner is yet. It is in a protected area on an archaeological site."
She added: "Before installing something there, they needed permission from our institution, one that must then be approved by the Ministry of Culture."
The mysterious monolith is similar to one recently found in the desert in Utah.
That one has now actually disappeared, according to the state's Bureau of Land Management, which said it had received 'credible reports' the object had been removed by 'an unknown party'.
In a statement posted on Facebook, the Bureau said: "We have received credible reports that the illegally installed structure, referred to as the 'monolith', has been removed from Bureau of Land Management (BLM) public lands by an unknown party.
"The BLM did not remove the structure which is considered private property. We do not investigate crimes involving private property which are handled by the local sheriff's office.
"The structure has received international and national attention and we received reports that a person or group removed it on the evening of Nov. 27."
The origins of the four-metre (12ft) high metal block are still unclear.