Woody Harrelson has indicated he's keen to do another Zombieand movie.
The Hollywood star played the character Tallahassee in the post-apocalyptic zombie comedy action film and everyone fell in love with him.
Two years after the sequel, Double Tap, was released it sounds like he's ready to get the gang back together if they're keen.
Harrelson told Screen Rant: "I haven't heard anything about it from many of the creative elements. I would love to do it because I just love those guys.

"That whole group is really... That's a singularly wonderful, fun, amazingly funny group of people. So what I'm saying is I'm open to it."
The Zombieland sequel was released in 2019 when the world wasn't so messed up and hectic.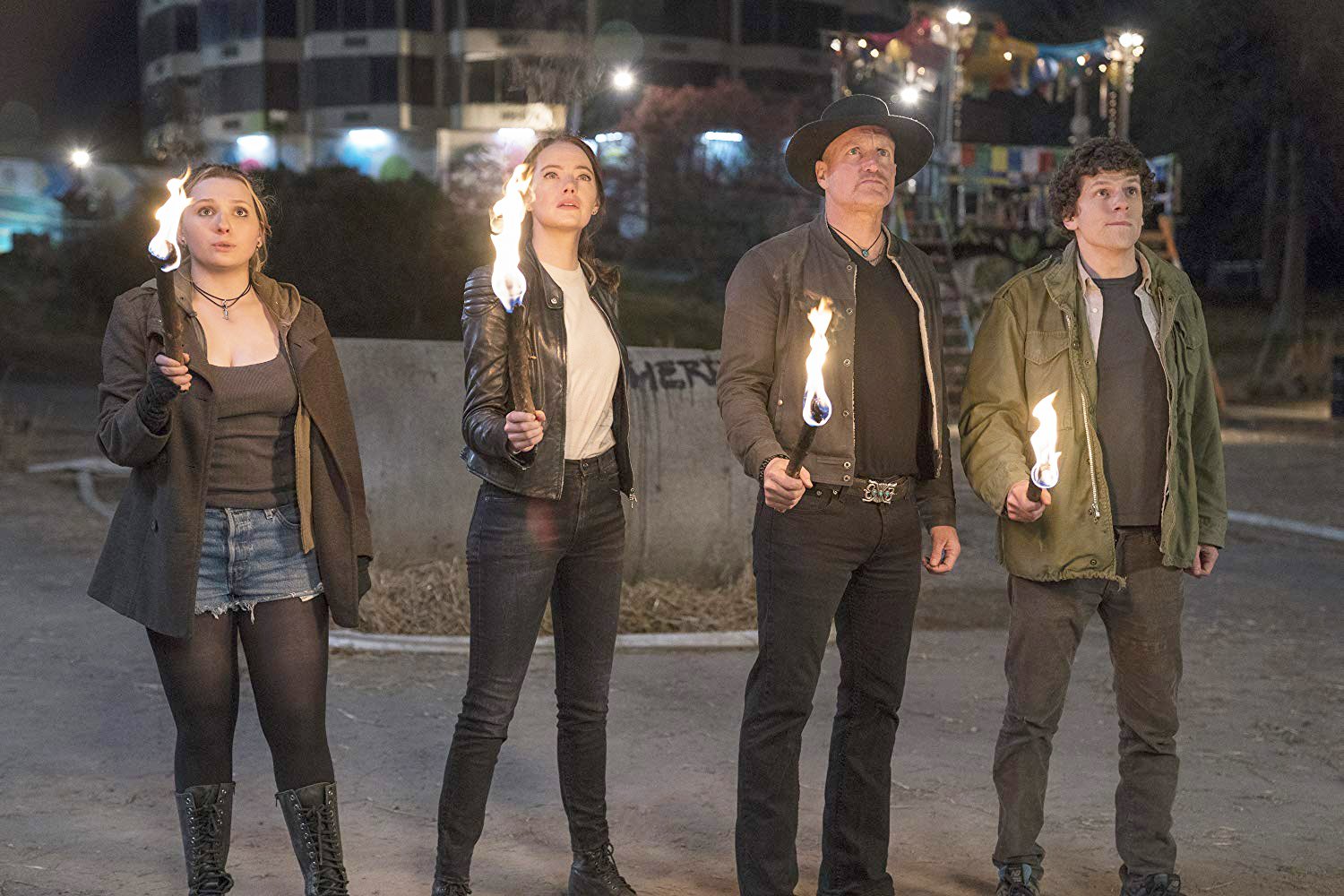 Credit: Sony Pictures

It saw Columbus (Jesse Eisenberg), Tallahassee (Harrelson), Wichita (Emma Stone), and Little Rock (Abigail Breslin) 'move to the American heartland as they face off against evolved zombies, fellow survivors, and the growing pains of the snarky makeshift family'.
While critics weren't a big fan of the sequel, it was a hit with audiences around the world, with Rotten Tomatoes having an 88 per cent rating.
The movie was praised for giving the world an 'enjoyable reunion that recaptures the spirit of the original and adds a few fun twists'.
There were also some fresh faces in the followup to the wildly successful 2009 original film, with Zoey Deutch, Rosario Dawson, Luke Wilson, Thomas Middleditch and Avan Jogia joining the crew.
The sequel was wrapped up in a pretty nice bow (much like the original), with Columbus, Tallahassee, Wichita and Little Rock defeating a horde of zombies and walking off unscathed. So, it would be interesting to see where a third film would go.
Credit: Sony Pictures

Double Tap gave us more of Columbus' rules for surviving a zombie apocalypse and maybe another film could offer more.

Director Ruben Fleischer revealed to Entertainment Weekly Emma Stone's idea for a possible third instalment.
"She thought it would be fun if we did one of these every 10 years," he said "Knowing that Woody's just the healthiest guy there is, he's going to outlive all of us, and so we can just keep doing them every 10 years, 'til the end of time'."

He also told MovieWeb: "One idea that was brought up that I think would be cool is seeing what's going on in other parts of the world, which would be exciting for me.
"Let's imagine the movie beginning with them all getting off a boat and landing someplace and seeing what that's like. You know, just not shooting me in Atlanta again. Hawaii sounds nice this time of year... nights in February in Atlanta are really cold.
"I wouldn't be made to see what's going on in Turks and Caicos. What their zombie virus was."