Man grants dying man's final wish to dismantle 'secret sex dungeon'
While most of us like to put it to the back of our minds, it's good to be prepared for the day the grim reaper taps us on the shoulder and says our time is up.
But if you don't fancy confiding in your loved ones about your deepest, darkest secrets, maybe you could call the 'Coffin Confessor'.
For the past four years, Bill Edgar has been carrying out the final wishes of those who are close to heaven's gates.
It all started in 2018, when a client of his who was dying offered the then private detective $10,000 to crash his funeral and kick out an old friend who had been trying it on with his wife.
Since then, Bill has been inundated with requests from people asking him to attend their funeral or will reading, or dispose of embarrassing items they don't want their family to find.
Speaking to LADbible about his rather unique line of work, the Australian says one man even asked him to dismantle his 'sex dungeon'.
"I got a call from a palliative care nurse, and he said to me, 'I've got a guy in here, he's dying, he had a fall at home, and he can't go home, and he's petrified of what his sons are gonna find there, and he needs somebody to go back and clean it'," Bill tells us. "And I'm like, 'Go get a cleaner'. And he goes, 'No, no, it's not like that'.
"So I went and met the bloke, who's 88 years of age, and I said to him, 'What's your concern?' He said, 'I have sex toys at home, and I have three sons who are on their way to the house to clean it up because they know I'm not going to come home'. "And I'm like, 'Oh, sex toys, big deal'. And he goes, 'No, it's a 'sex dungeon'.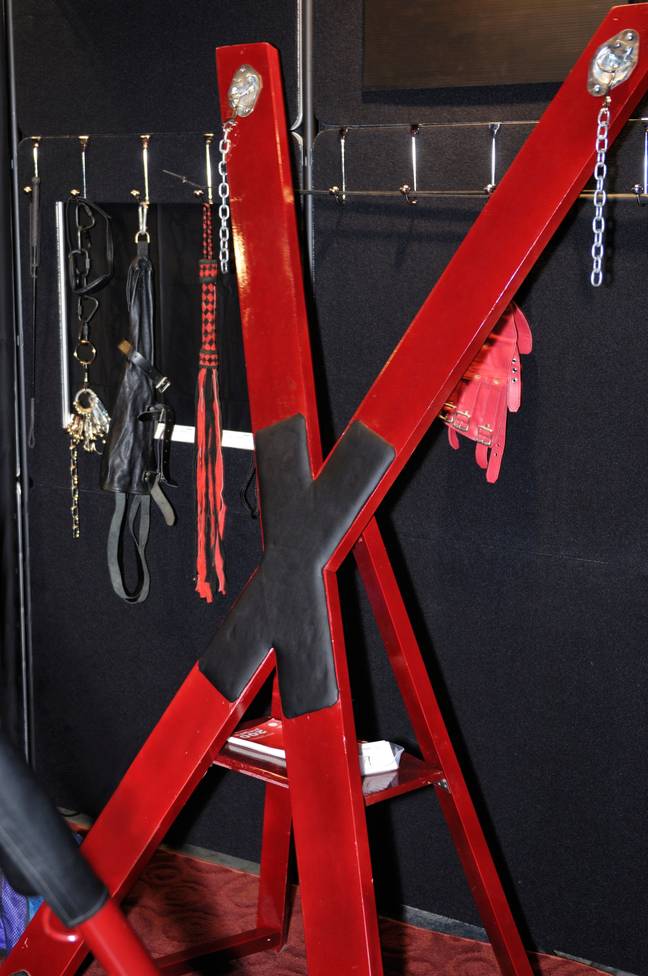 "So he gave me instructions, he gave me the key, told me where everything was, and I go into this place, into this secret room, and I'm telling you, it was the most immaculate, pristine, beautiful room anybody could ever go into.
"Yes, it was a sex dungeon, but it was so well done. And so nice, you didn't feel uncomfortable. It was just weird."
It took him almost three hours to clear the room of the man's collection of toys, which he says were well hidden.
"You wouldn't have known that they were all sex toys or anything because they looked a lamp or things hanging on the walls," he recalls. "They might have been handcuffs, but at the same time, they were so nicely done with flowers or something. And I was like, 'Oh, that's pretty unique. Oh, s**t, I know what that is now'.
"It took me a good two and a half or three hours, easy, because I kept going back and forth. We ended up using pillowcases, duvet covers, wrapping all this s**t up, and I had to bring it back to my farm and incinerate it.
"I also had to film it so that he was happy that it was all gone and that his sons weren't gonna find it."
Adding: "The guy's neighbour even came over and started talking to me. And I was like, 'F**k!' She was asking me how he was and what was going on. I'm like, 'Ah, man, all good'."
Granted, the above might seem a little odd to most people, I mean, it's an elderly man with a sex dungeon in his house, but Bill says he was just lonely following the death of his wife.
"It would be mortifying for his grandkids to find out that their grandfather was a sexual deviant," Bill admits. "But at the same time, he was 88, his wife died when he was 50, and he was just having fun. He didn't hurt anyone, I guess. I mean, why not?"
Bill has received some criticism in the past for doing what he does, however, all he's doing, he says, is giving the dead the opportunity to be heard one final time.
And he believes his childhood, which was scarred by horrendous abuse, has made him perfect for the job.
"My upbringing has given me the ability to not care about those that are left behind," he says. "It's all focused on my client and their needs.
"When I first started, I used to think like everybody else, 'Why don't you just get a family member or friend to say it? Or why don't you do a letter or something?' Well, most of the time, they're not played, they're not read, the family and friends are too gutless to stand up at a funeral and say anything, so they get me to do it."