Folks opening up their Tony's Chocolonely advent calendars on 8 December were left disappointed after discovering there was nothing behind the window - leaving some children in floods of tears.
That's not very Christmassy, is it? However, the company say they did it for a very important reason.
The Fairtrade chocolate company missed out one of its mini chocolate treats on the 8 December, while on the 9 December included two chocolates to make a point about inequality in the industry.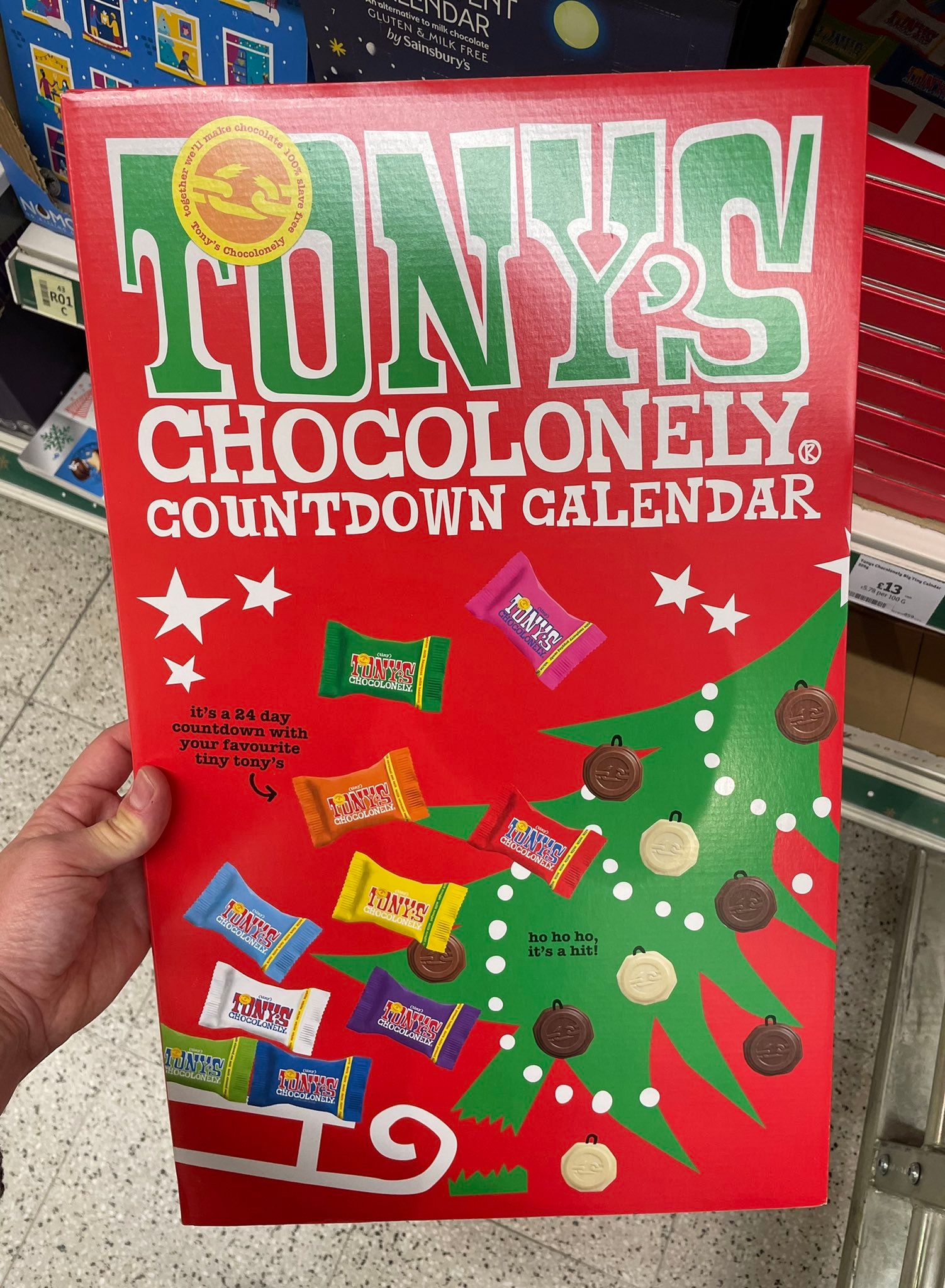 "In Ghana and the Ivory Coast, at least 1.56 million children work under illegal conditions because the price being paid for cocoa is too low.
"Worst still, at least 30,000 adults and children are forced to work. We don't think that's okay.
"So our products, including our countdown calendar, are purposefully designed to be unequally divided.
"Our countdown calendar includes 25 tiny Tony's split over 24 windows. #8 has no tiny, #9 and #24 have two tinys to illustrate this."
However, not everyone was happy about the chocolate-free day, with one mum saying her daughter, who has ADHD, was left in tears.
She posted on Tony's social media page to say: "My eight-year-old daughter was in floods of tears at the disappointment.
"She has ADHD and is awaiting a possible autism diagnosis, so what seems like small upsets to others are a big deal to her."
While another mum commented: "Calendars are for children and tears before school is not ideal. If you want to make a statement, advise (the calendar is) for adults/older children only."
But others liked the idea, with one happy customer responding: "I'm enjoying the advent calendar and its message. Keep challenging inequality."
Happy day 8 Choco Fans! Noticed something different in your calendar today? Yep, it's empty.. And why? 'Cos at Tony's we use our products to tell the story of the choco industry – an industry unequally divided and choc-full of inequality🧵 #chocolate #impact pic.twitter.com/WX8PZf2gbt

— Tony's Chocolonely (@TonyChocolonely) December 8, 2021
Following the backlash, the company said: "We have more to learn in considering how we can make our products as inclusive as possible
"Unfortunately, we failed to consider the difficulties empty windows can cause for neurodivergent children and adults.
"We have more to learn in considering how we can make our products as inclusive as possible.
"We would like to welcome all feedback on how to make our products more accommodating for neurodivergent people going forward as it was not our intention to cause this issue.
"We always want to make people smile with our products but we are not perfect and appreciate the feedback that helps us to become better as we grow."