Incredible Story Of The First Person To Be Broken Out Of Prison By Helicopter
Joel David Kaplan was put behind bars for murdering his business partner in 1962, and made numerous attempts to escape.
However, it wasn't until almost a decade later that he finally made it out, by helicopter.
The audacious escape, which Kaplan made with cellmate Carlos Antonio Contreras Castro, was the first of its kind and later depicted in the 1975 Charles Bronson movie Breakout.
According to reports, guards at the Santa Martha Acatitla prison, Mexico City, were fooled into thinking the chopper belonged to a general, so allowed it to leave with the prisoners on board.
After numerous failed attempts, including tunnelling out and bribing an official to drive him out of the prison, Kaplan's wife got in touch with Victor E. Stadter, a 50‐year‐old 'smuggler' from California.
Stadter had the idea of painting his helicopter blue so that it matched the one used by the Mexican Attorney-General, Julio Sanchez Vargas.
He then hired Vietnam War veteran Roger Hershner to pilot the mission.
Due to the paint job, guards at the prison believed it was the general and saluted the aircraft as it landed.
They only realised what had really happened once Kaplan was on board and Hershner had made off into the night. Following the embarrassing jailbreak, dozens of guards were arrested and interrogated.
After picking up the inmates, Hershner headed back over the boarder to Texas, where, despite having just helped two prisoners escape, he was given clearance to land.
The United States Department of Justice also told the New York Times that Kaplan was also not sought by the FBI as a result.
This was due to a loophole of Mexican law at the time that stated escaping from prison was only a crime if violence was used, which Stadter said it hadn't.
He told the publication: "No violence was used. There was nothing extralegal."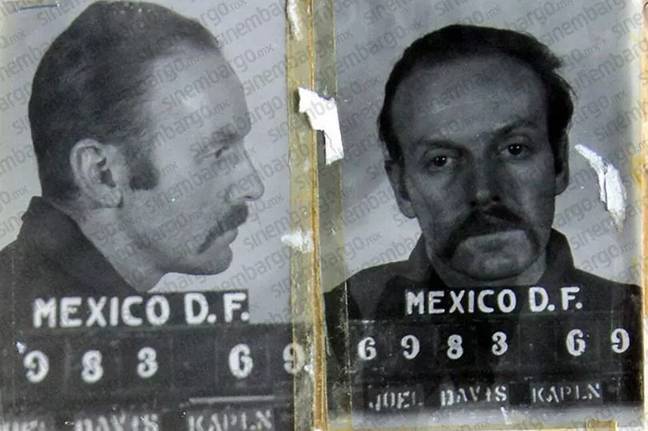 Kaplan, who maintained his innocence regarding his murder conviction, died in Miami in 1988.
Hershner died in a helicopter crash in 2014 while flying from Washington state to Virginia to work for the Forest Service.
Speaking following his death, CalFire Captain Arnold Ramirez said he didn't really talk about the prison break, but if you asked him about it, he would give a detailed account of what happened.
Brian Kliesen reportedly flew with Hershner in New Mexico and said he was an 'an exceptional pilot, an excellent firefighter and a good friend'.
He told the Sequim Gazette: "His exploits in the helicopter industry will be long remembered."
You can read about the story in detail in the book 'The 10-Second Jailbreak: The Helicopter Escape of Joel David Kaplan'.