The comedian was never far away from his bulldog Meatball; the pair were inseparable.
And he proved that dogs really were man's best friend when he got him dressed up in a tux for his big day back in 2003.
Sandler, who was 36 at the time, tied the knot with fellow actor Jackie Titone, 28, and little ol' Meatball was there with them, serving as best man and ring bearer for the couple.
But their relationship, if you couldn't have guessed already, goes beyond the usual dog-owner kind of set-up.
According to reports, Meatball's dad starred as talking pup Mr Beefy in Sandler's 2000 comedy Little Nicky.
Sadly, however, just a year after the wedding, Meatball passed away.
Reporting at the time, People Magazine said Sandler held a memorial service at his Malibu home for more than 100 people, serving a cake that featured Meatball's face.
Guests at the service were also given T-shirts with the dog's image.
The two mates were known to enjoy a game of one-on-one every now and again, and while the actor isn't able to play with his bud anymore, he's still a huge basketball fan.
He was even spotted playing some basketball in New York State recently, having rocked up to the court in his trademark oversized polo shirt and baggy shorts.
The clip, which was originally posted by Robert Whitehorn, shows Sandler happily playing basketball in Long Island.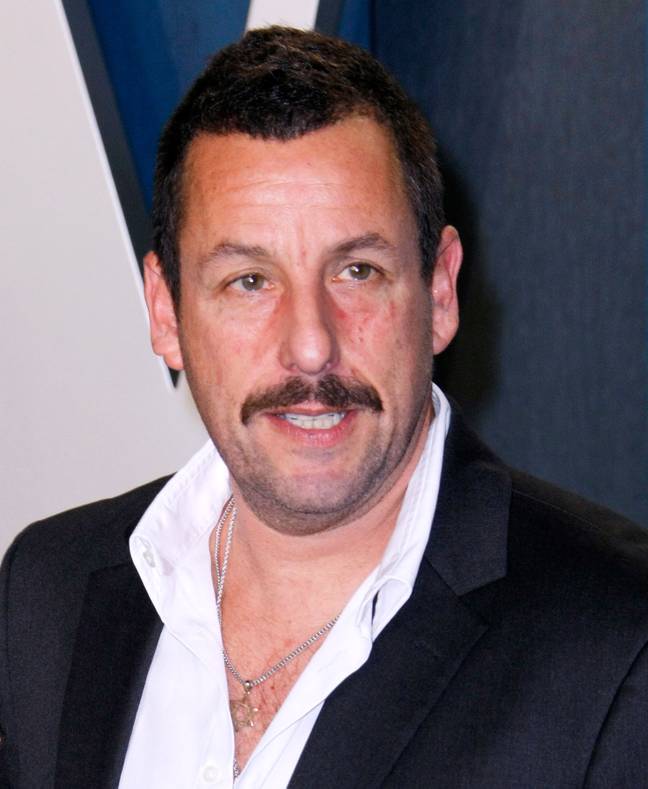 He said: "My buddy texted me late last night and told me how he balled with famed American actor Adam Sandler on Sunday afternoon on Long Island.
"Sandler is known to be a huge basketball fan - and has been spotted playing pickup quite often since Covid-19 restrictions have loosened a bit.
"Let's break down the tape: Between the baggy shorts and polo shirt, the outfit is just unreal. Maybe he was at IHOP beforehand.
"You can tell he's confident the way he struts up the court like J-Kidd.
"Only problem is that he travels about 3-4 times and pins himself in the corner. He also shows no threat attacking the rim."