Woman Finds $1 Billion In Her Bank Account After Checking Balance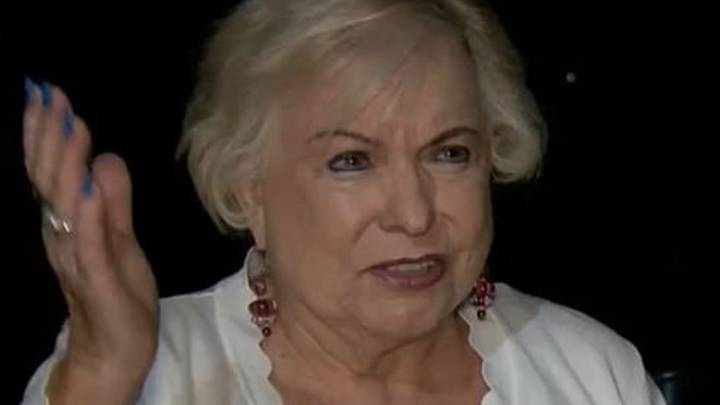 When most of us go to the hole in the wall, we tend to bypass the option to see our balance, because sometimes it's better not to know, right?
But one woman was thankful she chose to have a look at hers, as it turned out she was a multi-multi millionaire.
Julia Yonkowski from Largo, Florida, was stunned when she went to withdraw $20 (£14.40) from an ATM on Saturday (19 June) and discovered that she somehow had $999,985,855.94 (£719,984,816.35) sitting in her account.
Speaking to WFLA, Julia said: "Oh my God, I was horrified. I know most people would think they won the lottery but I was horrified.
"When I put in for the $20, the machine came back and said we'll give you the $20 but that'll cause an overdraft and you will be charged and I said, 'Oh just forget it'."
Adding: "I know I've read stories about people that took the money or took out money, and then they had to repay it and I wouldn't do that anyway because it's not my money.
"It kind of scares me because you know with cyber threats. You know I don't know what to think."
And while this made the 60-year-old the 615th wealthiest person in the US, she has been trying desperately to give the money back ever since.

However, with it happening over a weekend, she said she's struggled to get hold of anyone at the bank.
She said: "I just can't get through. I get tied up with their automated system and I can't get a person."
As of yet, it's not clear how the mix-up happened, but Julia is keen for the money to be taken out of her account sooner rather than later.
She said: "Maybe you had a bank account as a child or you've had several bank accounts along the way and you've lost track of those.
"There is an estimated £850 million sitting in dormant bank accounts here in the UK and perhaps some of that money is yours."
Charlotte added: "The government has created a way for you to track those lost bank accounts.
"So, the website is called mylostaccount.org.uk and if you go here it will give you all the details you need to trace these old bank accounts.
"You can see here they'll help you find savings and lost accounts from when you were a child, or even an adult."