Peter Jackson Is Up For Getting Involved With The 'Lord of the Rings' TV Series
Gather around, my precious ones, as we've got some news that'll delight the Lord of the Rings fans out there - Amazon's TV adaptation of the movie franchise is taking shape and, more importantly, Peter Jackson said he will be chipping in.
This is exciting news, particularly since the director previously denied involvement with the series, stating: "There is nothing happening with me on this project... I'm not involved [with the] Lord of the Rings series, but I'm OK with it, I have plenty other projects that keep me busy."
One of those projects being Mortal Engines. But now that's out of the way, fans of the franchise can breathe a sigh of relief that Jackson will be sprinkling some of his magic on the small screen reboot of JRR Tolkien's tale.
In an exclusive with The Metro, the director said he's keen to help out with the show in any way he can.
"I don't have thoughts on it because I haven't seen [anything]," he said when asked on the Amazon takeover. "I think they're going to send us some scripts to see if we can help them along."
Meanwhile, OG screenwriter and producer, Philippa Boyens - who has been working on Mortal Engines with Jackson - expressed her thoughts on the show. "Fresh eyes on that story is such a good thing to do," she said. "So I'm excited to see what they come up with."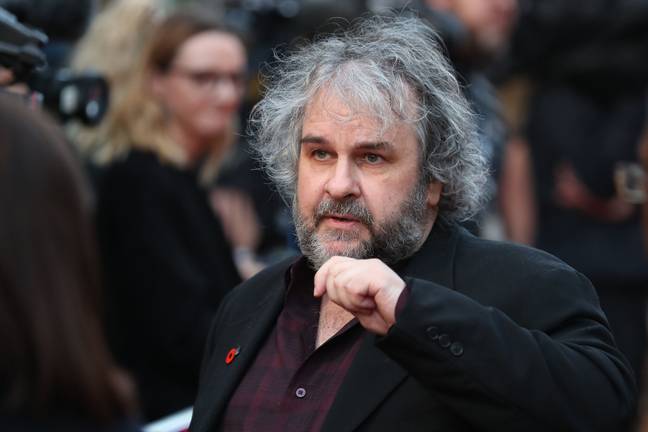 The duo's shared enthusiasm is welcome news to the fandom, who undoubtedly shed a tear when Jackson shut down speculation over his involvement.
The news comes hot off the heels of the speculation that the episodic reboot will focus on the young life of Aragorn (played in the movies by Viggo Mortensen).
Amid the news that Amazon struck a deal to use material from the Oscar-winning film series, TheOneRing.net - a prominent fan website - put out a series of tweets addressing what this means for the studio's journey to Middle Earth: "Firstly, we must stamp out any remaining confusion.
"From the first press release, we know this so-called #LOTR series will NOT be a retelling of the events of the War of the Ring. #BeenThereDoneThat
"Instead it will be Appendices based and cover a lot of time and history.
"This is the greatest advantage the show runners have: that so much of Tolkien's storytelling, even just in 'Appendix A', covers a tremendous swath of time.
"Starting with a young Aragorn narrative allows connections to his Numenorean bloodline (and to the founding of #Gondor)"
Don't worry if that was a bit too much jargon - the main thing you need to pay attention to is that many of the die-hard fans reckon that an Aragorn narrative will be central to at least the first series.
That said, this is just a hypothesis and there are many avenues for the plot to go down. What we can sure of is our faith in the show. With JRR Tolkien's detailed realm, Amazon's reported $1 billion budget and (fingers, toes and eyes crossed) Jackson's input, the LotR adaptation is sure to be huge.